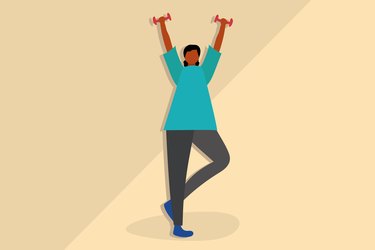 LIVESTRONG.com may earn compensation through affiliate links in this story. Learn more about our affiliate and product review process
here
.
Even if you want to lose weight quickly — and let's face it, who doesn't? — the ultimate goal is never to gain those pounds back once you've shed them. By starting a weight-loss journey, you're aiming to whittle down to a healthy number and achieve long-term weight-loss success.
Sometimes that's easier said than done, though. There's no shortage of fad diets out there that can help you shed 20 or 30 pounds in a short amount of time but then don't offer a sustainable path forward, so you end up yo-yo-ing back to where you started (or worse).
The key to losing weight and keeping it off for good? Finding a diet and exercise plan you can stick with for life. Get inspired by these stories of long-term weight-loss success featuring real people who learned to love cleaner eating and found workouts they truly enjoy.
Justin Simpson: Lost 95 Pounds With Boxing and Paleo
Justin Simpson's weight-loss story begins where many do: with a health scare. Simpson was 305 pounds, prediabetic and his cholesterol levels were through the roof — and he wasn't yet 30 years old.
A decade later, Simpson has shed nearly 100 pounds and is in the best shape of his life, but his journey has been something of a trial-and-error process marked by more than a few failed diets.
Things turned around when Simpson found boxing, though. More than an exercise, boxing has become his profession, too — he's now a certified personal trainer with a nutrition specialization. Embracing this new lifestyle has helped Simpson keep the weight off for four years and help others do the same.
Kerri Hwang: Lost 93 Pounds by Strength-Training and Counting Macros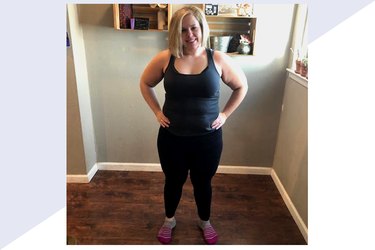 For Kerri Hwang, all it took was one workout session and she was hooked. After years of struggling with her weight and trying just about every diet and supplement she could get her hands on, Hwang says she finally "found her people" — and the motivation she needed — among the barbells and medicine balls of her local gym.
Hwang credits strength-training as the approach that's helped her lose about 100 pounds and counting. Not only has building muscle given her more energy, which has spilled into a more active daily life, but it's also encouraged her to eat a healthier diet to support her training.