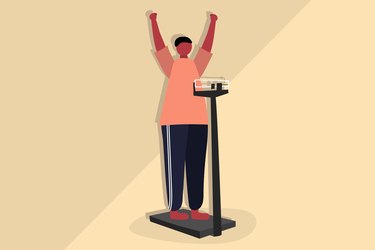 LIVESTRONG.com may earn compensation through affiliate links in this story. Learn more about our affiliate and product review process
here
.
While losing weight is no picnic no matter who you are, there's often a difference between female and male weight-loss methods and tactics. With that in mind, we tapped some inspiring men to share their weight-loss stories and had them describe in detail just how they lost weight and have kept it off.
Get inspired as you read their stories in their own words, and use it as motivation to kickstart — or continue! — your own journey toward a healthier weight.
Jeffrey Hadley: Lost 100 Pounds in a Year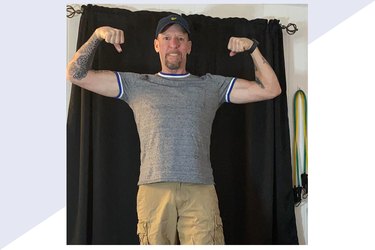 After a health scare in his mid-40s landed him in the hospital for nearly a week, Jeffrey Hadley decided he needed to make some changes. The landscaper from Pennsylvania weighed in at 270 pounds with a 48-inch waist, and his weight was the driving factor behind his triple diagnosis: adult-onset asthma, COPD and hypertension.
To lose 100 pounds, Hadley completely overhauled his diet, cutting out processed foods and swapping in healthier alternatives for his favorite comfort options. And while breathing was an issue at first, he also ramped up his physical activity. Slowly, he went from barely being able to walk a quarter mile to running races for fun.
Read about Hadley's journey in his own words, including the one thing that really helped him succeed and his best piece of advice for others (hint: you may want to toss your bathroom scale).
Daniel Johns: Lost 60 Pounds With Intermittent Fasting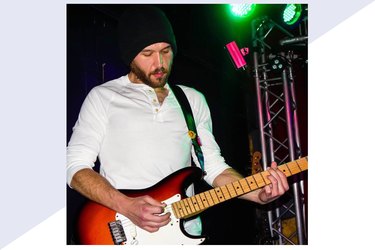 Binge eating, smoking and drinking were keeping Daniel Johns in an unhealthy spiral — one that saw him top 200 pounds — until his son was born with Fragile X syndrome. It was the wake-up call Johns needed to finally get his weight and his habits under control.
Although he was completely inactive before, Johns turned to running and slowly began logging more and more miles each week, eventually adding strength-training into the mix, which he credits with completely changing his body. He also hopped on the intermittent fasting train and still practices a 16:8 schedule.
Altogether, these changes have helped him shed 60 pounds and gain back the energy he needed to tackle fatherhood along with a full-time work schedule.