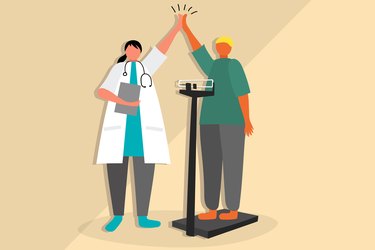 LIVESTRONG.com may earn compensation through affiliate links in this story. Learn more about our affiliate and product review process
here
.
Getting weight-loss surgery isn't a decision you can or should take lightly. No matter which type of bariatric procedure you opt for, it can fundamentally change your body and your relationship with food for the rest of your life.
For some people who have obesity, though, it can also mean taking back control of their health.
If you're considering weight-loss surgery — whether gastric sleeve, gastric bypass or another type — you probably have a lot of questions: What are the side effects? How much will I be able to eat afterward? And probably most importantly: Is weight-loss surgery successful — and will it work for me?
Start your research here, by reading these weight-loss surgery success stories from real people who have grappled with some of the same challenges and come out the other side.
Tina Minasyan: Lost 171 Pounds After Gastric Sleeve Surgery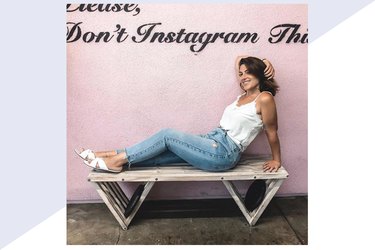 By the time her weight had crept up to 320 pounds, Tina Minasyan felt like her entire life was "on hold." Her unhealthy size was holding her back from many of the things she wanted to accomplish, and she was becoming increasingly frustrated and depressed as she hit dead end after dead end with each weight-loss attempt.
Minasyan's life began to change when she decided that vertical sleeve gastrectomy — aka gastric sleeve, a type of bariatric surgery that removes most of the stomach — was the right path for her.
Preparing for and recovering from the surgery wasn't easy, especially because Minasyan estimates she was eating between 3,000 and 4,000 calories of fast and processed food a day before the procedure, but now — five years and 171 pounds later — she's certain it was the best decision for her.
​Read Minasyan's story in her own words and learn how she's used portion control and mindful eating to change her relationship with food as well as how she's coped with her biggest challenge: regain.​
Shelby Villatoro: Shed More Than 220 Pounds After Gastric Bypass
Shelby Villatoro was just 22 and a recent college grad when she weighed in at a startling 411 pounds. Although she had struggled with her weight and eating habits for most of her life, Villatoro says she reached her breaking point on an anniversary trip with her husband, when even sightseeing and dining out were made nearly impossible because of her size.
Although she was a candidate for both gastric sleeve and gastric bypass surgery, Villatoro and her doctor determined that the latter was the best option for her. Gastric bypass makes the stomach smaller (about the size of a walnut), but it also reroutes food to skip part of the digestive tract, and it typically results in higher weight loss than gastric sleeve.
It took Villatoro a few months to fully recover and start feeling normal again, but those challenging weeks were worth it. She's lost more than half her body weight in the past two years and completely transformed her outlook on her life and health.
​Check out Villatoro's full story, including the biggest challenge she's overcome, the one thing that has really helped her succeed and her best advice for others considering gastric bypass.​