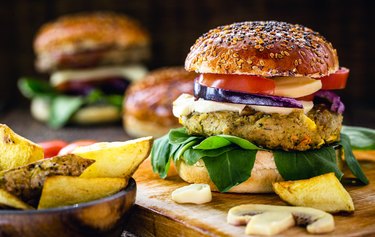 With all the plant-based burger options out there, vegetarians no longer need to settle for just the salads at every cookout they. From portabello to black bean, there's no shortage of veggie burger varieties to choose from.
But if you're following a gluten-free diet, finding a veggie burger may not be so simple. While all veggie burgers are meat-free, there's no guarantee they're free of gluten, too.
Double-check the ingredients before you take your first bite and consider buying your own gluten-free vegetable patties.
Are Veggie Burgers Gluten-Free?
Most veggie burgers are made of — yep, you guessed it — vegetables. Once a novelty, these meat-free burgers are now a staple at just about any burger joint, giving vegetarians a great go-to order.
But if you're following a gluten-free diet, this menu option may not be safe to eat.
Gluten is a protein found in wheat, barley and rye as well as derivative grains. While some veggie burger recipes may include wheat, rye or barley-based ingredients, others may be totally gluten-free, according to the Celiac Disease Foundation.
Ordering veggie burgers at a restaurant can be risky. Since there are countless ways to make veggie burgers, ingredients and recipes will vary depending on the restaurant and brand.
Even if you confirm the burgers are free of wheat, rye or barley, they may be subject to cross-contamination, which occurs when foods or ingredients come in contact with gluten, per the Celiac Disease Foundation.
How to Ensure Your Veggie Burgers Are Gluten-Free
To play it safe and avoid the risk of cross-contact, make your own meal at home with pre-made gluten-free veggie burgers. You can find these in the freezer aisle of just about any grocery store.
Nevertheless, you'll want to take a close look at the packaging to confirm the burgers you're buying are safe to eat. First, take a look at the ingredient and allergen list for any wheat, rye or barley ingredients.
Then, search for a "Gluten-Free" label on the front of the box. This label is regulated by the Food & Drug Administration and signifies that the food you're eating has less than 20 parts per million (ppm) of gluten, which is generally safe for even gluten-intolerant or gluten-sensitive people to eat.
These foods will don a Certified Gluten-Free label on the package. The GFCO only certifies foods that contain 10 ppm of gluten or less, according to the organization's website.
5 Gluten-Free Veggie Burger Brands to Buy
If you want to make your trip to the grocery store quick and easy, keep an eye out for these gluten-free veggie burger brands.
1. Neat Plant-Based Southwest Meat Substitute Mix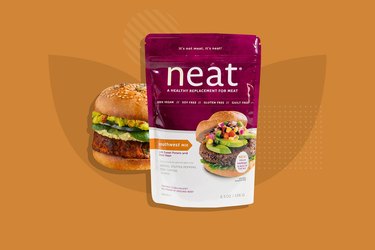 Neat's veggie burger mix is gluten-free, soy-free and 100-percent plant-based. This mix is made of simple ingredients that are lower in fat than standard beef. Neat also offers a variety of different flavors, including Egg, Italian Mix and Breakfast Mix.
2. Gardein Chipotle Black Bean Burger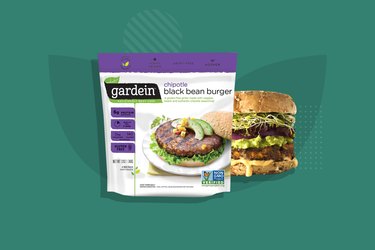 Gardein's gluten-free chipotle burgers are only 120 calories per plant-based patty. While you can't go wrong with a black bean variety, Gardein also offers the Garden Veggie Burger, which is GF and delicious.
3. Dr. Praeger's Gluten-Free California Veggie Burger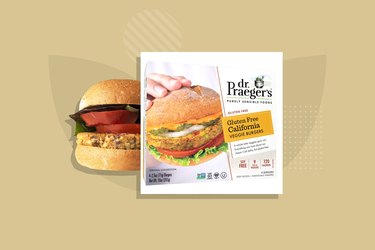 4. Hilary's Organic World's Best Veggie Burger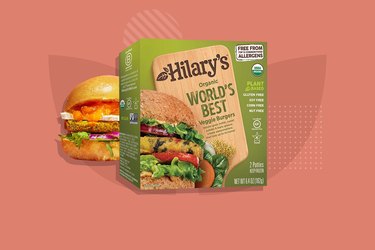 This burger blends millet, sweet potato and leafy greens for an ideal plant-based, gluten-free burger. Hilary's also makes a GF Hemp and Greens Burger and a few other meat substitute products.
5. Amy's Sonoma Veggie Burger
Amy's Sonoma Veggie Burger recipe combines veggies and quinoa with walnuts, adding some healthy fats to the dish. Amy's burger is also free of gluten and dairy.