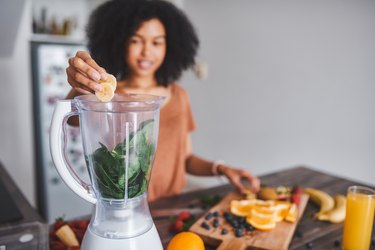 LIVESTRONG.com may earn compensation through affiliate links in this story. Learn more about our affiliate and product review process
here
.
Equipping your kitchen with the right tools can streamline your meal-prep process and make healthy eating easier.
Everything from slow cookers to air fryers to food processors allows you to safely cook meals overnight, make crispy food in minutes and chop veggies in a jiffy.
Whether you're new to home-cooking or have been spending Sundays in the kitchen for years, our guide will spark ideas on how to make the most out of the kitchen tools you already own and might even convince you to add to your collection.
Slow Cookers Are the Meal-Prep MVPs
"A slow cooker is the ultimate one-pot-wonder device for anything in the stew, soup or braising category," Emmy-nominated chef Nathan Lyon tells LIVESTRONG.com. "It makes cooking simple and easy — especially during those super hot days when you don't want to use a traditional oven."
While it's a tool suitable for beginner and advanced chefs alike, its set-it-and-forget-it appeal makes it attractive to people with limited time. Bonus: It'll save you some cabinet space, too.
Your Kitchen Needs an Instant Pot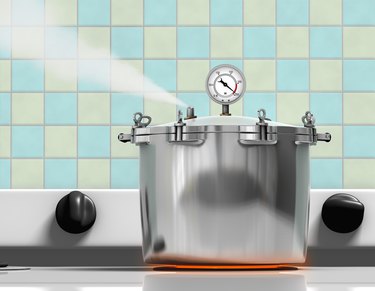 Pressure cookers are often known by the popular brand that manufactures them — Instant Pot — and can cook food quickly, allowing you to get delicious side dishes, meals and even desserts on the table in a pinch.
Here's how the magic happens: The gadget combines heat and steam to cook food quickly — and because the heat is evenly distributed throughout the pot, there's absolutely no flipping or stirring involved.
It's similar to a slow cooker in the way that you can add all the ingredients to the pot, press a setting and then walk away, but the two handy appliances are pretty different: Unlike a slow cooker that cooks your meal evenly and at a low temperature for hours, a pressure cooker cooks via increased pressure and heat, which takes a fraction of the time.
Air Frying Is a Trend That's Here to Stay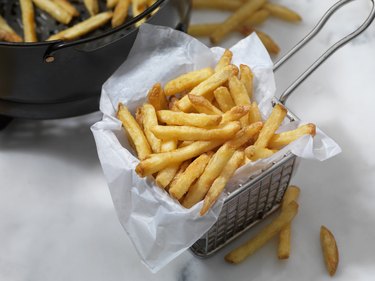 The uber-trendy and impressive air fryer helps crisp up frozen fries, kale chips and crunchy fish in minutes.
And we haven't even gotten to the best part: Unlike a deep fryer, the air fryer creates that coveted crisp using very little oil — or no oil at all (we're not kidding). The tool cooks food by circulating hot air around it and removing moisture from the surface, which helps create that crunch.
"You can make healthier fried chicken in an air fryer by using a bit of oil, and the coating won't soak up as much," says David Burke, executive chef and owner of countless acclaimed restaurants.
Wondering what else you can make in an air fryer? Check out our comprehensive guide and helpful brand recommendations.
Make the Most Out of Your Food Processor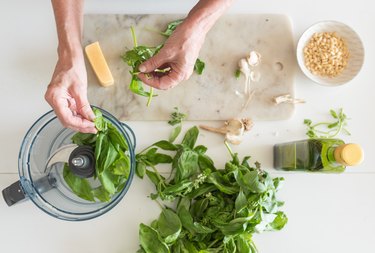 Food processors can chop, puree, shred and slice ingredients with ease — which is how they cut down on prep work in a variety of your favorite recipes.
For starters, you can throw a can of chickpeas with some tahini and lemon juice in your processor for a quick hummus. And that's only the beginning: You can also use the processor to chop veggies to add to homemade marinara sauce, soups and stews. (Now that's a smart way to get more greens into your day!)
But newbies shouldn't be intimidated by this gadget's clunky appearance or push-button controls, as food processors can work for every skill level — once you know how to use them properly.
The Blender Goes Beyond Smoothies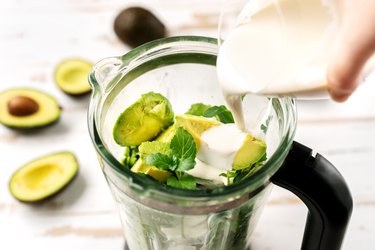 The blender has rightfully earned its place on any kitchen counter, as it can mix, puree and emulsify foods in minutes (and yes, it's different from a food processor).
And a blender can do way more than whip up berry-packed smoothies or spicy cold soups: Depending on the type you have, it can be a handy tool for meal prepping, too.