Summer is winding down and now's the time kids are back in school, work is kicking into gear (goodbye casual Fridays) and you need all the help you can get in the kitchen. Luckily, the slow cooker is a savior for whipping up tasty, wholesome meals that don't require slaving over when you're already exhausted.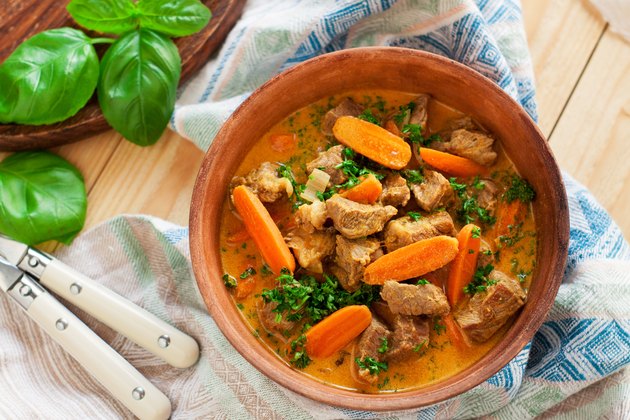 "Fall is the perfect time to dust off your slow cooker and get creative with your meals for the season," Maggie Michalczyk, RD, tells LIVESTRONG.com. "You can throw in nearly any source of protein and different veggies to get a well-rounded meal in just a few hours."
Plus, the combinations are endless, and using this kitchen tool is a great way to ensure a healthy meal gets on the table on nights when you don't feel like cooking. Include these easy and healthy comfort food recipes in your next meal plan and we wager you'll look forward to coming home for dinner.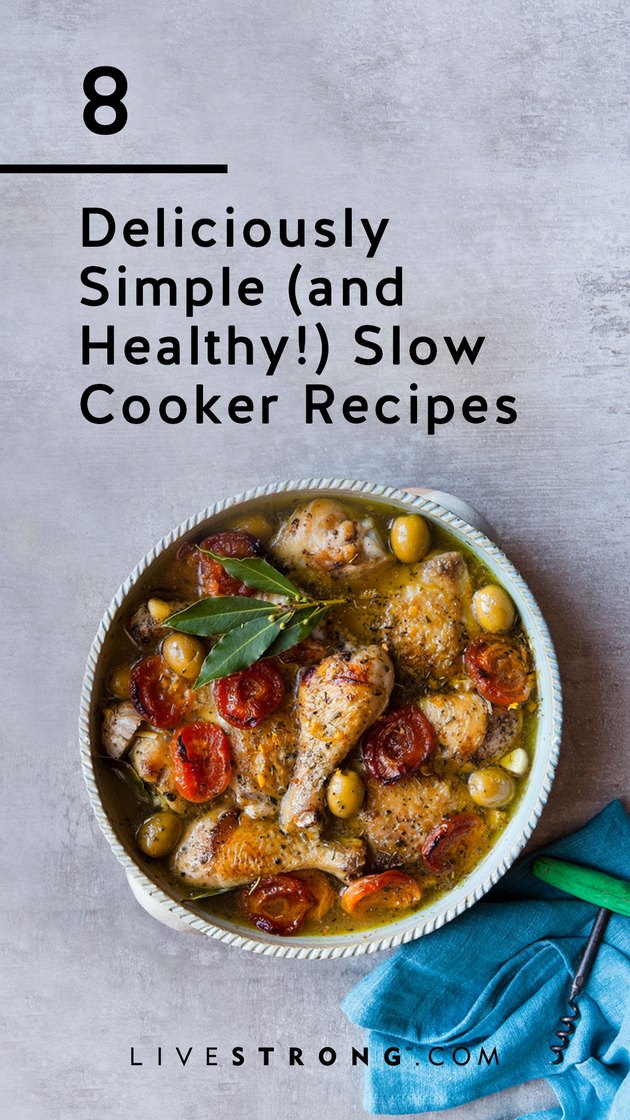 1. Green Chile Flank Steak Taco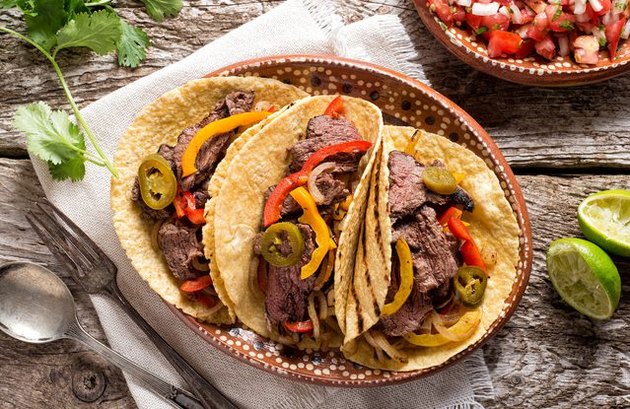 "I like this Mexican meal that can be made with minimal work in the slow cooker. It's packed with protein and other nutrients from the added veggies," Michalczyk says. This is definitely a weeknight staple recipe that should always be in your back pocket. Don't have peppers? Any other veggies will work, too.
2. Slow Cooker Chicken Cacciatore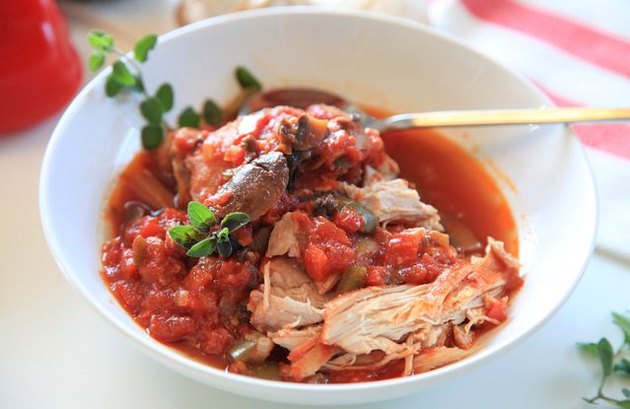 Spice up your weeknights with this Italian-inspired meal. "This is a great slow cooker recipe because you're getting a good mix of protein and veggies, it's simple and will definitely keep you full," Michalczyk says. Using canned tomatoes is a great way to save time, too, she adds. Plus, you're still getting nutrition, like antioxidant vitamins, from the canned version.
3. Slow Cooker Beef Stew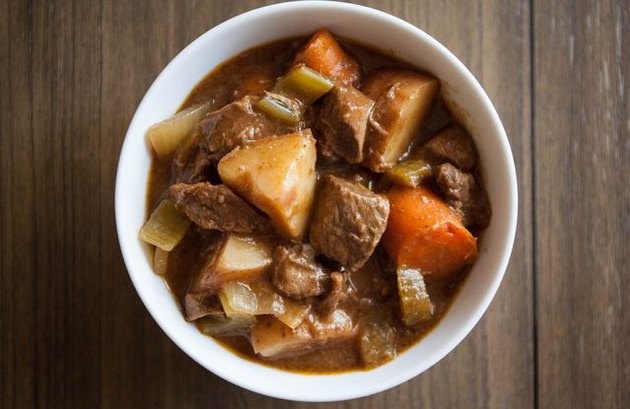 The slow cooker is ideal for beef recipes, which are super hearty and often pack in warm spices and sturdy vegetables. "This meal is quintessential for slow cooker season and tastes like you've been cooking it for hours when the only effort required is tossing your ingredients into the slow cooker," says Michalczyk. Plus, it's perfect for meal prepping because you can make a big batch at once and freeze some for later — and you'll get the goodness of veggies like carrots, celery and potatoes for a few days at a time.
4. Pork Tenderloin With Carrots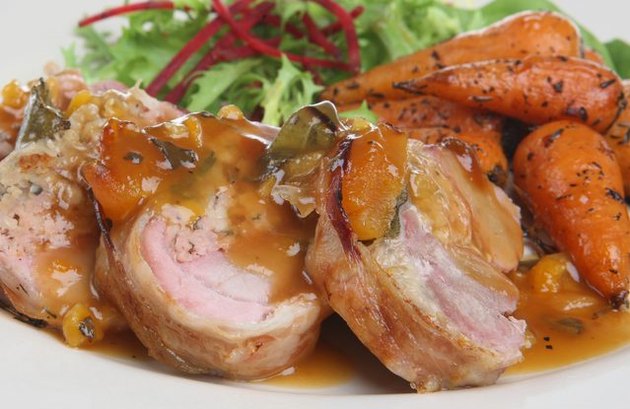 "If you're tired of chicken and want to change things up, throwing pork into the slow cooker like in this recipe is a great way to do so," says Michalczyk. Pork is a great source of B vitamins, as well as zinc and potassium, she says. And if you've never cooked it before, using your slow cooker is a good way to start!
5. Slow Cooker Brisket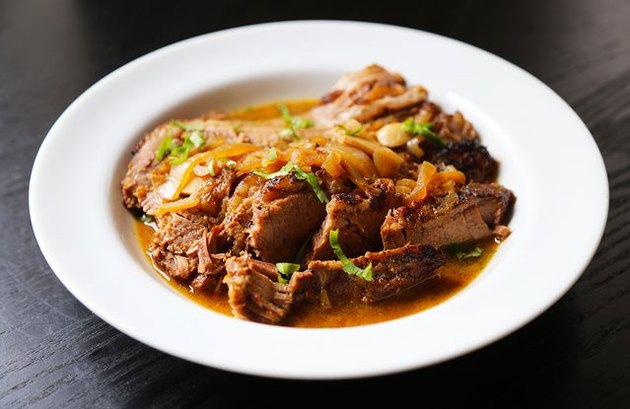 If you're on keto, you can easily make low-carb slow cooker recipes at home that are delicious and full of nutrition. "Brisket typically requires much more attention, but in a slow cooker, flavors comes together easily. You could also add some potatoes and carrots to the Crock-Pot basin for a more complete meal," says Kelly Jones, RD.
6. Slow Cooker Osso Bucco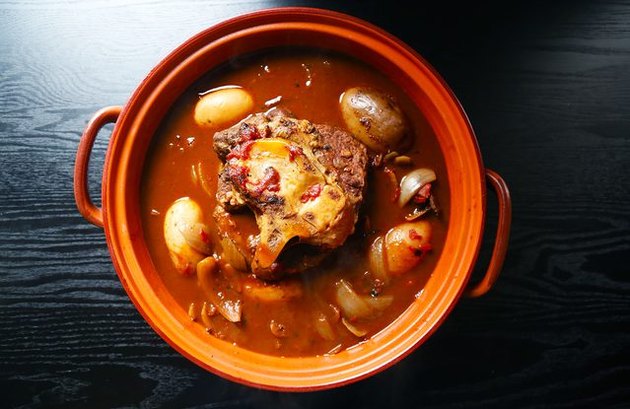 Craving soup on a chilly evening? Get this Milanese recipe set in the slow cooker and you'll have a hearty soup waiting for you when you get home. "Osso Bucco isn't a dish commonly made at home, but the slow cooker and a few simple ingredients help it come together without much effort," says Jones. Bonus: It has tons of protein and vitamins from the veggies.
7. Crock-Pot Beef Shank and Black Bean Chili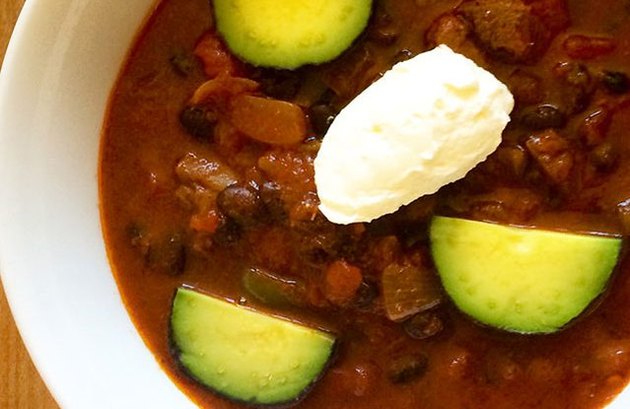 Cook up this warming chili at your next potluck party. "Slow cooker chili is super hands-off and still packed with plenty of flavors," says Jones. It's a great option as a stew for lunch or dinner, but can also be added to potatoes, salads and even tortillas for variety, she says.
8. Slow Cooker Turkey Sloppy Joe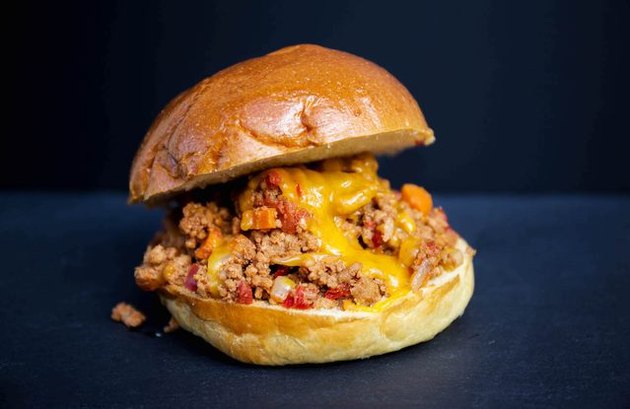 "These turkey-based sloppy joes are packed with flavor and a great option for anyone looking to reduce their red meat intake and support heart health," says Jones. They're also filled with veggies like carrots, tomatoes and peppers for a complete meal. If you further want to healthify this meal, make sure to pile the sloppy joe high on a whole-grain roll or even a bed of greens.