After a long day in the office and maybe an hour at the gym, you're probably left with little time (and patience) to cook an elaborate dinner. But that doesn't mean you have to stop by your favorite fast food joint on the way home.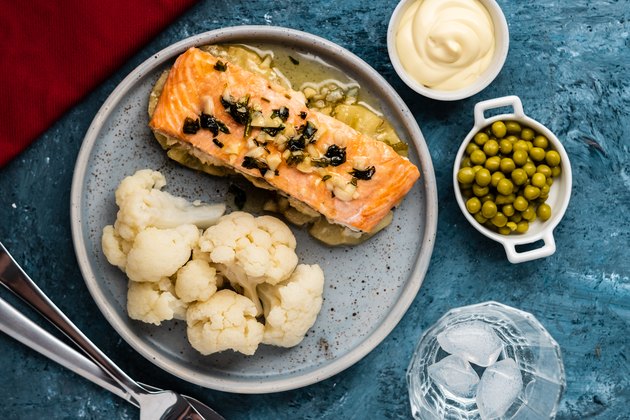 There are plenty of nutritious dishes you can prepare in under half an hour that will save you time and leave you satiated. Next time you're faced with a busy weeknight, try one of these five healthy 20-minute dinner recipes.
1. Turkey Fried Rice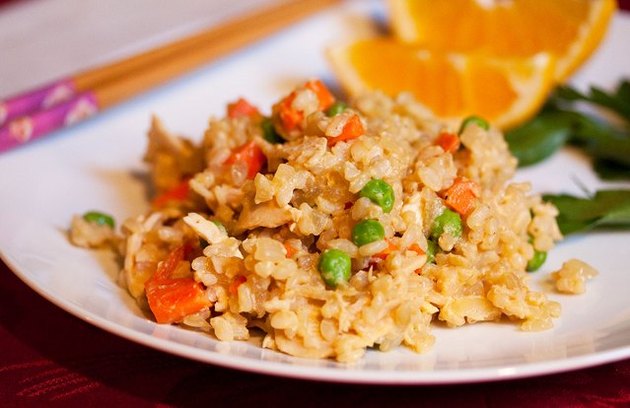 This recipe is not only a quick fix for a busy weeknight but also requires relatively little ingredients. Low in unhealthy, saturated fat and high in protein, this fried rice dish will make for a filling dinner with minimal hassle.
Turkey, the main part of the dish, is high in lean protein, which can help promote satiety and may help with weight management or weight loss, according to an August 2012 study published in the British Journal of Nutrition. Turkey is particularly high in vitamin B6, which plays a role in your body's ability to metabolize and process protein, according to the National Institutes of Health.
2. Spinach and Shallot Feta Pizza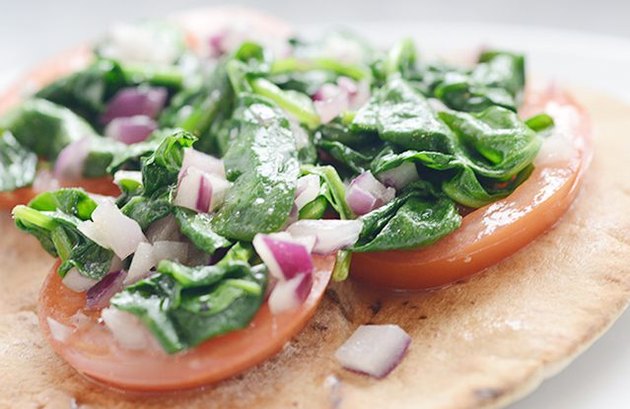 Fighting the temptation and convenience of picking up a slice of pizza after a busy day is challenging. However, this healthy alternative lets you have your pizza and eat it, too. This recipe is low in calories and high in protein, making it a more health-friendly choice.
Using whole-wheat pitas as the base, this recipe is full of whole grains, which contribute significantly to your daily fiber intake. Fiber promotes regular digestion and can help improve blood sugar levels, according to the Mayo Clinic.
3. Avocado Egg Cups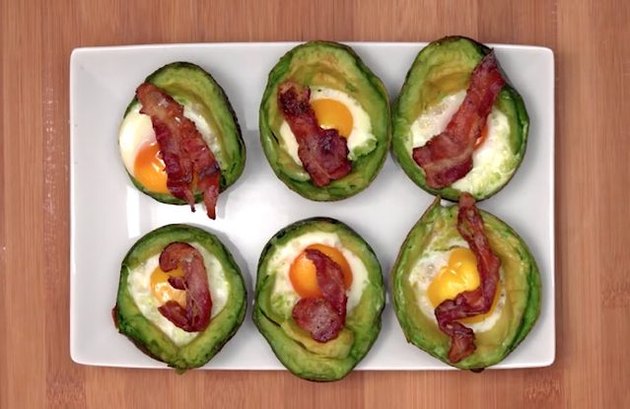 Although traditionally associated with breakfast, these avocado egg cups also make a quick and mess-free dinner — and require only three ingredients! While this recipe calls for turkey bacon, you can easily substitute with a meat-free bacon alternative or even a piece of chicken if you're not a bacon fan.
Avocados are high in healthy, monounsaturated fats, which can help raise good HDL cholesterol levels. One avocado also provides 18 percent of your DV for vitamin E, which supports a healthy immune function, according to the National Institutes of Health.
4. Bali-Inspired Chicken, Egg and Rice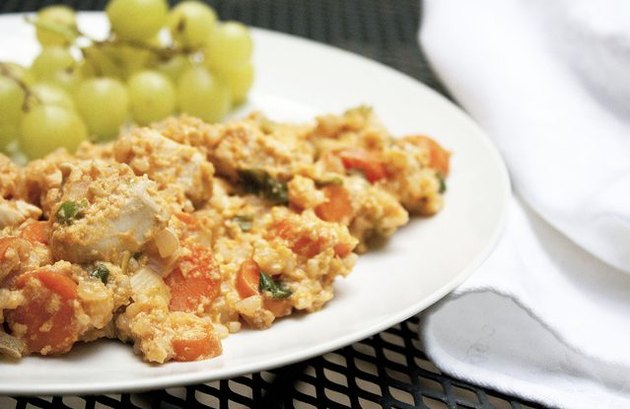 This Bali-inspired dish will bring your quick dinner recipe to a more elevated level. High in veggies and lean protein, this meal is low in saturated fat — just make sure to eat the chicken breast without the skin.
Although you may shed a few tears during the preparation process, the hefty amount of onions in this recipe give the dish several impressive health benefits. Onions are packed with fiber, and vitamins B6 and C, according to Nutrition Value.
An excellent source of antioxidants, Onions are also high in a polyphenol called quercetin, which may help lower blood pressure, according to a small October 2015 study published in the British Journal of Nutrition.
5. Grilled Sweet-n-Spice Salmon With Rice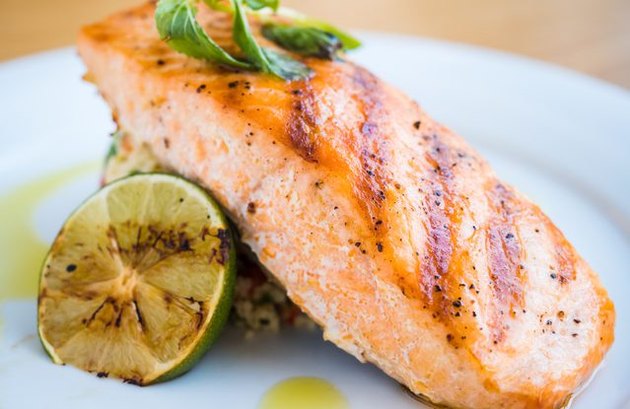 Your protein doesn't need to be plain in order to hit the healthy check box, and this recipe is evidence enough. This dish calls for a honey, coriander and cumin glaze, giving your fish some sweet and spicy flavor notes. If you're a fan of heat, you can replace the coriander with chili powder.