Biguerlai tea is promoted as a weight loss aid. It comes from the Philippines. It is purchased on-line, but no dedicated site exists for this tea and it's unclear who manufactures it, according to Diet Spotlight. The tea's active ingredient is senna, with each bag containing 75 grams senna fruit and 25 grams senna leaves. Typical therapeutic doses of senna in tea range from 0.1 to 0.2 grams. However, the senna in Biguerlai tea can have many side effects.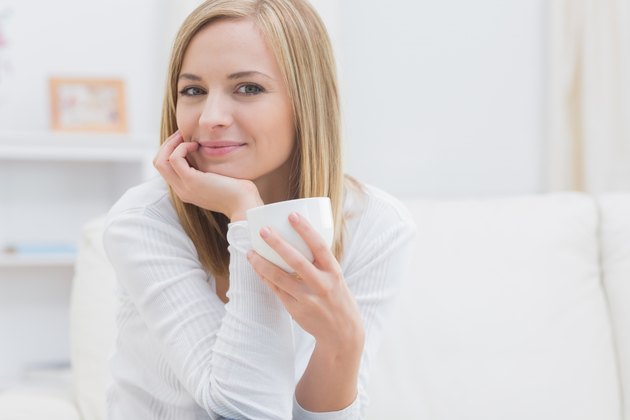 Gastrointestinal Problems
Senna can cause abdominal cramping, discomfort, diarrhea and nausea, according to Drugs.com. Senna is often used as a laxative, and is approved by Germany's Commission E, that country's regulatory body for herbs, as a treatment for constipation. It contains substances called anthranoids that cause strong contractions in your colon, according to "The Essential Herb-Drug-Vitamin Interaction Guide," by George T. Grossberg and Barry Fox. Other gastrointestinal effects may include vomiting, diarrhea and flatulence. You need to contact a doctor if you experience black, tarry stools or severe stomach pain, advises Drugs.com.
Allergic Reactions
It's possible to suffer an allergic reaction to senna. Contact a doctor if you experience side effects including hives, itching, tightness in your chest, difficulty breathing, or a swollen mouth, tongue, face or lips, advise the experts at Drugs.com.
Serious Side Effects
Potentially serious side effects of senna include irregular heartbeat, advise Grossberg and Fox. Taking senna with drugs such as the blood pressure drug acebutolol can increase the risk of irregular heartbeat, and senna can worsen existing heart ailments by causing an electrolyte imbalance in your body. Dehydration and potassium depletion also are risks due to senna's laxative effects, especially if senna is taken at the same time as other laxatives. Potassium is an electrolyte. Using Biguerlai tea with medications such as calcium channel blockers like bepridil or diuretics such as etozolin also can increase risk of hypokalemia, which means low blood potassium levels, according to Grossberg and Fox. Senna potentially can cause kidney damage, and, in rare cases, senna has had musculoskeletal side effects such as finger clubbing, advises Drugs.com.
Lowered Estrogen Levels
If you take senna with birth control drugs it can lower your blood levels of estrogen, advise Grossberg and Fox. These include formulations that contain estradiol and estrogens. Biguerlai tea also may alter lab tests meant to measure 24-hour levels of estriol, one of the main estrogens that is produced by a woman's body.