Seizures, spells during which normal brain activity is interrupted and involuntary muscle spasms are common, can be caused by numerous conditions, substances and stimuli. Alcohol can cause seizures in a variety of different ways; binge drinking, alcohol withdrawals and averse reactions to drink ingredients can all put you at increased risk for a seizure. Seizures related to each of these causes will not necessarily have distinct symptoms, but each cause calls for a specific medical treatment.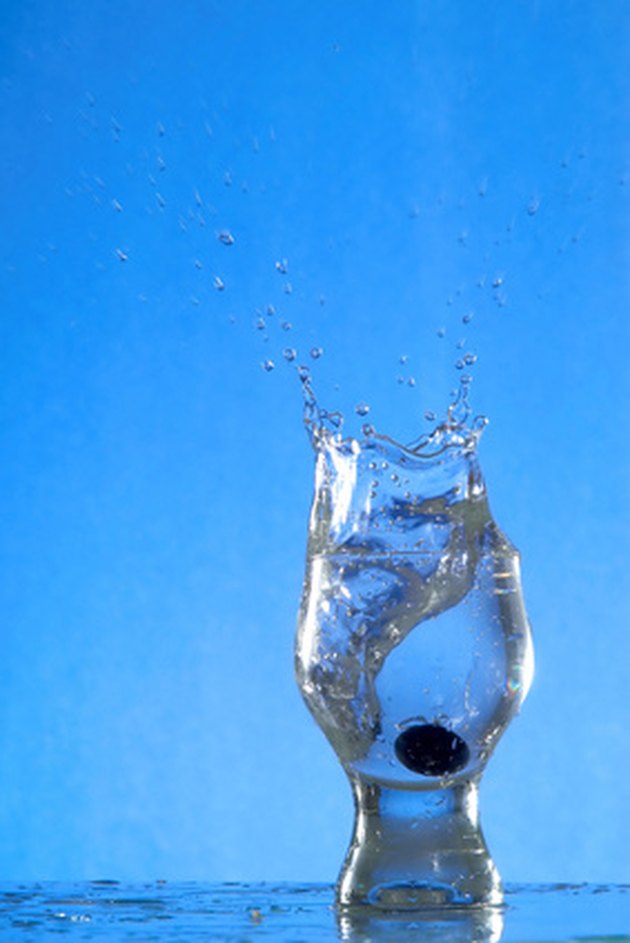 Alcohol Poisoning Seizures
Alcohol poisoning occurs when a person consumes a large amount of alcohol in a short length of time, a practice commonly referred to as binge drinking. It may also occur, however, when a person unwittingly consumes a powerful dose of alcohol. According to the Mayo Clinic, seizures are among the most common symptoms of alcohol poisoning; other symptoms include vomiting, pale skin, unconsciousness, slow or irregular breathing, confusion and death. The Task Force on College Drinking, an advocacy group that warns against the dangers of binge drinking, reports that seizures that coincide with binge drinking may be specifically brought on by hypoglycemia and severe dehydration. Alcohol poisoning seizures are characterized by a sudden loss of consciousness, muscle convulsions or stiffness, and may induce the loss of bowel or bladder control, according to "Alcohol and Seizures: Basic Mechanisms and Clinical Concepts" by Roger J. Porter.
Alcohol Withdrawal Seizures
While seizures can be brought on by drinking too much and too fast, they can also be brought on by ceasing or reducing alcohol consumption after a prolonged period of heavy drinking. American Family Physician reports that drinking cessation by a person with alcohol dependence may induce grand mal seizures, as well as increased heart rate, nausea, insomnia, hallucinations, anxiety and hand tremors. Grand mal seizures, according to the Mayo Clinic, begin with a tonic phase of up to 20 seconds during which unconsciousness and muscle contractions occur. This is followed by a clonic phase, characterized by rhythmic muscle contractions, which often last for fewer than two minutes. Other symptoms may suggest that such a seizure is about to occur; these include involuntary screaming, severe headaches, confusion and auras. In this context, auras are sudden, sometimes strange warnings that vary from one person to the next and can include distinctive smells, numbness and sudden uneasiness or anxiety.
Alcohol Intolerance Seizures
The Mayo Clinic identifies a condition known as alcohol intolerance, sometimes referred to as an alcohol allergy, as the cause of immediate but usually mild symptoms that occur quickly after the consumption of alcohol. Typical symptoms include facial flushing and nasal congestion, but may also include increased heart rate, headaches, heartburn or nausea. Porter's book, however, adds that extreme cases of alcohol intolerance, while very rare, may induce seizures following the ingestion of a large amount of alcohol. Like alcohol poisoning seizures, these are typified by loss of consciousness and convulsions. The Mayo Clinic suggests that sometimes alcohol intolerance can be improperly blamed for what is actually an allergic reaction to a specific ingredient in a mixed or fermented alcoholic drink. In these cases, specific symptoms of an induced seizure can vary greatly, but may include other symptoms related to the specific allergy in question, such as facial swelling or a sudden rash.
Is This an Emergency?
If you are experiencing serious medical symptoms, seek emergency treatment immediately.