In most cases, hair loss is due to age, genes or changes in hormone levels. But what you eat may affect hair health, especially if you're deficient in certain nutrients. A 2002 article published in Clinical and Experimental Dermatology suggests that the amino acid L-lysine may offer some benefits to those trying to promote hair growth, and including seeds rich in this amino acid might help.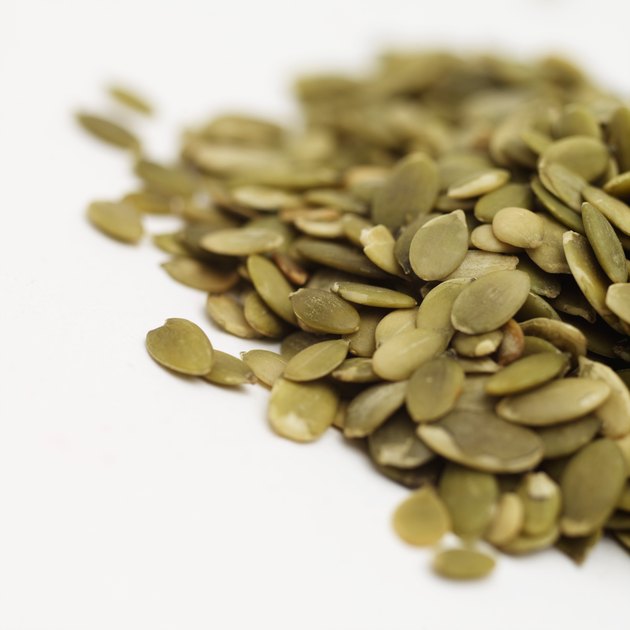 Seeds for Hair Growth
Seeds rich in L-lysine might aid hair growth. As a building block of protein, amino acids such as L-lysine may play a role in the formation of your hair. Seeds rich in this amino acid include pumpkin, chia, flaxseeds, sunflower and sesame. While these seeds may help up your intake of L-lysine, they are also a concentrated source of calories, so watch your portion to prevent weight gain. Although the amount varies per seed, these seeds are also a source of other nutrients that are important for hair health and growth, including zinc, iron, selenium, a variety of the B vitamins and essential fats.