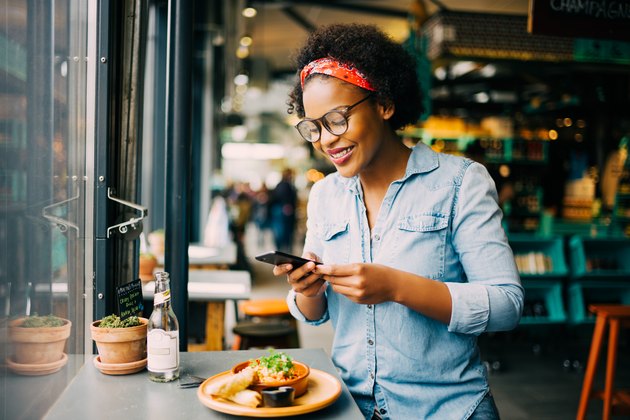 Isn't it about time to put the fad diet game to rest? Weight Watchers Reimagined, formerly Weight Watchers, certainly thinks so. Founded in the early 60s, the widely recognized weight-loss company has undergone significant evolution in the past several years.
Weight Watchers, now known as WW — "Wellness that Works" — has shifted the objective of it's program (available online or in their app) from weight loss to promoting lifelong wellness. With the change, they've also altered the point system that initially gained them popularity.
On the old Weight Watchers PointsPlus system, users had a minimum of 26 points a day, with the option to add one to three more. Each week, they could earn 49 bonus points. But on the new WW system, users build their own SmartPoints budget based on personal goals and lifestyle.
Weight Watchers Becomes WW
Weight Watchers became WW in October 2018, shifting its emphasis to overall health and wellness, according to a Weight Watchers International, Inc., press release. According to Mindy Grossman, president and CEO of WW, quoted in the release, the company wants to gear its decades of research in behavioral science toward a greater mission.
"We are becoming the world's partner in wellness. No matter what your goal is — to lose weight, eat healthier, move more, develop a positive mind-set or all of the above," she said in the release. "We will deliver science-based solutions that fit into people's lives."
Weight Watchers Point System
In the past, Weight Watchers functioned on a PointsPlus system, which considers a food's macronutrient composition (fat, carbohydrate and protein content), as opposed to calories, when assigning a point value. The system granted a minimum of 26 points to each user a day, depending on their goals and starting point.
However, if participants still felt hungry after using up their points, they were allowed to add one to three extra points that day. And at the conclusion of each week, the program granted participants 49 bonus points, which could be spread across the next week or consumed at once.
SmartPoints System
Now, WW uses a SmartPoints system that assigns different foods different points based on the calorie, sugar, saturated fat and protein content. Using the app or online program, users can build their own SmartPoints budget based on personal goals and lifestyle.
While a sedentary, shorter person may get 23 SmartPoints per day, taller, more active individuals might get 29 points. WW programs also come with an array of resources, including recipes, community workshops and one-on-one online coaching, depending on the plan you purchase.
Tracking Smartpoints isn't quite the same as counting calories. Eating 100 calories of cake isn't quite the same as eating 100 calories of vegetables, which provide you with various vitamins and minerals. So, whereas calorie counting does not consider the nutrients of certain foods, Smartpoints are assigned based on nutritional value. Some common SmartPoint foods include:
1 tablespoon extra virgin olive oil — 4 points
1 ounce sharp cheddar cheese — 4 points
1 tablespoon almond butter — 3 points
1 turkey burger — 3 points
What Are ZeroPoint Foods & How Many Can You Eat?
The SmartPoints system also features ZeroPoint foods, promoting the consumption of healthy foods. Because they're essential components of a healthy diet, ZeroPoint foods don't count toward your daily allowance of points.
These are primarily vegetables and fruits but also include some forms of lean meat, eggs and beans. Encompassing more than 200 different foods, the ZeroPoint concept was crafted after the company saw effective weight loss in patients even without tracking these specific foods.
A Sample Day on WW
The WW website has crafted an example of what a typical day might look like on the program. The recipes for the following meals are all available on WeightWatchers.com.
Breakfast: egg over red potato, kale and bacon hash with coffee and milk
Lunch: all-American turkey burger with squash fries
Snack: cheese, nut and fruit plate
Dinner: spice-rubbed flank steak with fajita vegetables and a light beer
Dessert: chocolate pizzelle fruit tart