Attention Deficit Hyperactivity Disorder (ADHD) often coexists with other mood disorders such as anxiety or depression. It is necessary to treat both the anxiety and ADHD existing in the same patient, as treating only the ADHD may exacerbate anxiety symptoms, and treating only the anxiety may not help ADHD symptoms.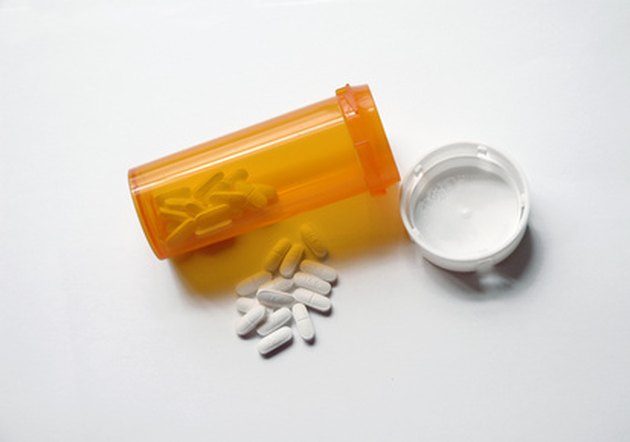 Stimulants
The most commonly prescribed medications for ADHD include stimulants such as methylphenidate (Ritalin) and dextroamphetamine and amphetamine (Adderall). While these medications are most effective for ADHD, they can have side effects of elevated heart rate, insomnia, headache, stomachache, decrease in appetite, and nervousness that would exacerbate symptoms of anxiety. When treating patients with both ADHD and anxiety, these drugs are not used, or used in conjunction with an antidepressant to lessen the anxiety provoking symptoms.
Antidepressants
Tricyclic antidepressants including desipramine (Norpramin), imipramine (Tofranil), and amitriptyline (Elavil) are commonly used to treat ADHD that is comorbid with anxiety. Tricyclic antidepressants work by inhibiting the reuptake of the neurotransmitters serotonin or norepinephrine back into the brain cells. This prolongs the time the neurotransmitters are signaling, resetting the balance in the ADHD brain. Tricyclics work for patients with both anxiety and ADHD because they do not cause symptoms of nervousness that stimulants do, and they treat the anxiety symptoms.
Another antidepressant, bupropion hydrochloride (Wellbutrin), is often prescribed for those with both anxiety and ADHD. Wellbutrin inhibits the reuptake of the neurotransmitter dopamine back into the brain cells, but may have other mechanisms of action.
Antidepressants are usually used in conjunction with stimulants to treat comorbid ADHD and anxiety, although some patients can be treated with antidepressants alone.
Other Classes of Medications
Clonidine, originally used to treat high blood pressure in adults, and guanfacine, are two adrenergic agonists used to treat ADHD in patients unresponsive to stimulants, or those with anxiety present. These drugs are used less often because of their sedation effects.