If your recipe calls for peppermint extract, but you have none on hand, you can sub in peppermint oil. Both are flavored by the leaves of the peppermint plant. The oil is more concentrated than the typical extract, so you need to use a lot less to flavor your candy or confection. Peppermint oil doesn't evaporate like extracts, so it withstands high-heat cooking.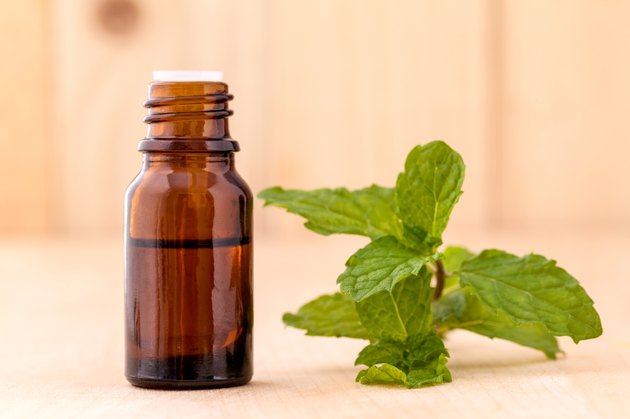 Step 1
Divide the amount of peppermint extract called for in the recipe by four. If your recipes read "1 teaspoon peppermint extract," you'll need 1/4 teaspoon oil at the most; you may need less.
Step 2
Add one-half of the oil at the same point in the recipe as you would the extract. For example, if you need 1/4 teaspoon total, add 1/8 teaspoon at this point. Mix thoroughly.
Step 3
Taste the batter or mixture and determine if you need to add the remaining oil. Oils can vary in intensity of flavor -- a little goes a long way. Add additional drops until you are pleased with the flavor. You may not need the entire amount you've measured.
Tips
You can also substitute creme de menthe or peppermint schnapps for peppermint extract. Use 1 to 2 tablespoons in place of the extract or oil.
Warning
Peppermint oil is concentrated, and it is possible to overdose and become seriously ill if you drink an entire bottle. Keep peppermint oil out of reach of children.