Fitness vibration plates are designed to vibrate between 20 and 50 times per second in three directions. Vibration plates increase the g-forces on the body and are assumed to improve flexibility and strength in less time than traditional training methods. Some of the research conducted on vibration plates has shown that the vibration and g-forces have the potential for long-term health risks.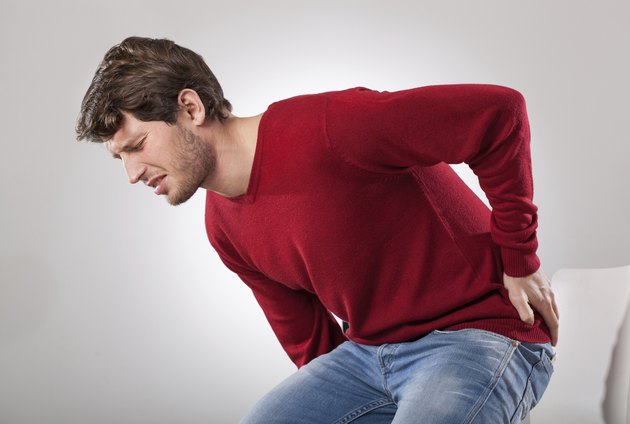 Pregnant Women
Power Plate, one of the major manufacturers of fitness vibration plates, puts a warning on every vibration plate that warns pregnant women to avoid using the vibration plate with existing medical conditions such as retinal detachment, blood clots or bone tumors. These medical conditions require close monitoring by a physician and the excessive forces and vibration can irritate the medical conditions.
Brain Damage
Clinton Rubin, a biomedical engineering professor at State University of New York at Stony Brook, says he believes excessive vibration may cause brain damage. Along with brain damage, the vibrations can also cause blurred vision and hearing loss. These dangers and problems can occur with prolonged exposure to the vibration plate, according to Rubin.
Limited Time
Most dangers associated with the vibration plate occur as a result of overuse. As a result, companies such as Soloflex, recommend only using the device for 30 minutes a day. While these standards aren't set safety levels for fitness equipment, they create a guideline for users to follow to reduce the risk of dangers. To prevent health risks from prolonged exposure to the vibrations, perform alternating sets on the vibration plate or only use the vibration plate for a limited number of days per week.
Low Back Pain
Another major danger concern with vibration plates is low back pain -- commonly referred to as pain felt in the spine, nerves, back muscles and surrounding body parts. Vibration plates have been used to treat osteoporosis and bone problems, but the excessive vibrations can eventually cause back pain. These same vibrations are often linked to back pain in truck drivers as low back pain can be triggered with overuse, muscle strains or injury to the muscles and ligaments.