Supplements containing glucosamine have been used extensively to combat the symptoms of osteoarthritis. According to the National Institutes of Health, glucosamine effectively relieves pain, swelling and stiffness in people with this chronic and debilitating condition. Its benefits have been most conclusively demonstrated for people with mild to moderate forms of osteoarthritis affecting the knees. Although there are few natural food sources of glucosamine, some products have been fortified to contain medicinally active quantities of the compound.
Crustaceans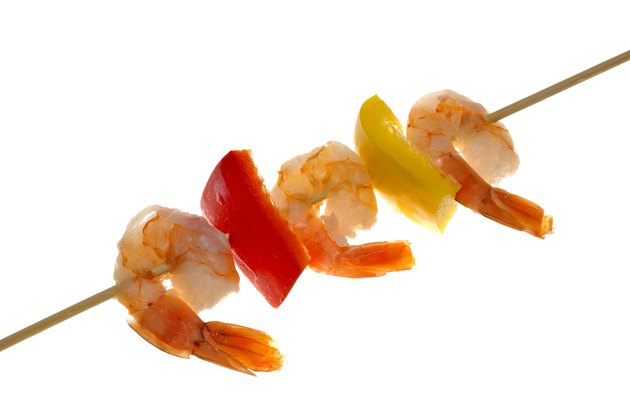 Most glucosamine supplements are made from the exoskeletons, or outer shells, of crustaceans. Edible crustaceans such as shrimp, lobster, crab and crawfish can provide trace amounts of glucosamine in their shells and tails. In most Western culinary traditions, these hard exoskeletons are discarded because they are difficult to chew and digest. You can make use of the exoskeleton by grinding it thoroughly and blending it into soups, stews, pasta sauces and casseroles. Note that shellfish meat contains little to no glucosamine. You cannot consume medicinal quantities of the compound by eating only the animal's flesh.
Offal
Glucosamine occurs naturally in all forms of healthy cartilage. A butchered animal's ears, snout and joint tissues contain glucosamine, but these tough, low-nutrient forms of offal are rarely consumed in the United States. Traditional peasant meats and sausages, such as hog's head cheese, may provide trace amounts of glucosamine. Cartilaginous offal might also be used in stews or soups.
Considerations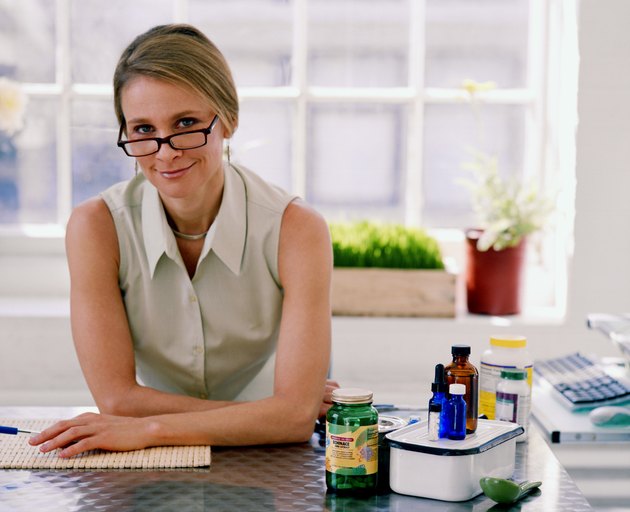 Several specialized nutrition drinks contain added glucosamine, often alongside chondroiton, methylsulfonylmethane, or MSM, or another joint-supporting compound. The University of Maryland Medical Center advises a total intake of 1,500 milligrams daily of glucosamine sulfate or hydrochloride, the forms of glucosamine most commonly used to fortify foods and beverages, as well as the same type you'll find in many supplements. Because of the possible risk of unanticipated side effects and drug interactions, it is prudent to consult a physician or registered dietitian before using fortified specialty foods on an ongoing basis.