Stiffness is one complication that can happen after a total knee replacement, or TKR. In fact, it occurs in roughly 6 percent of cases. Patients with stiffness may not be able to straighten or bend their knee. Normal motion after a TKR is typically zero degrees of extension, or straightening, and 90 degrees to 110 degrees of flexion, or bending. A 2002 article in the "Journal of Arthroplasty" stated that stiffness was defined by less than 70 degrees of knee flexion.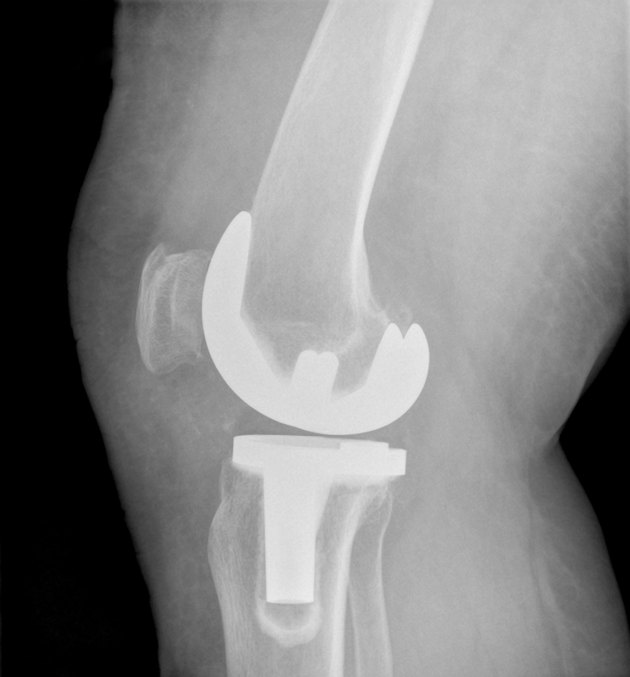 Pain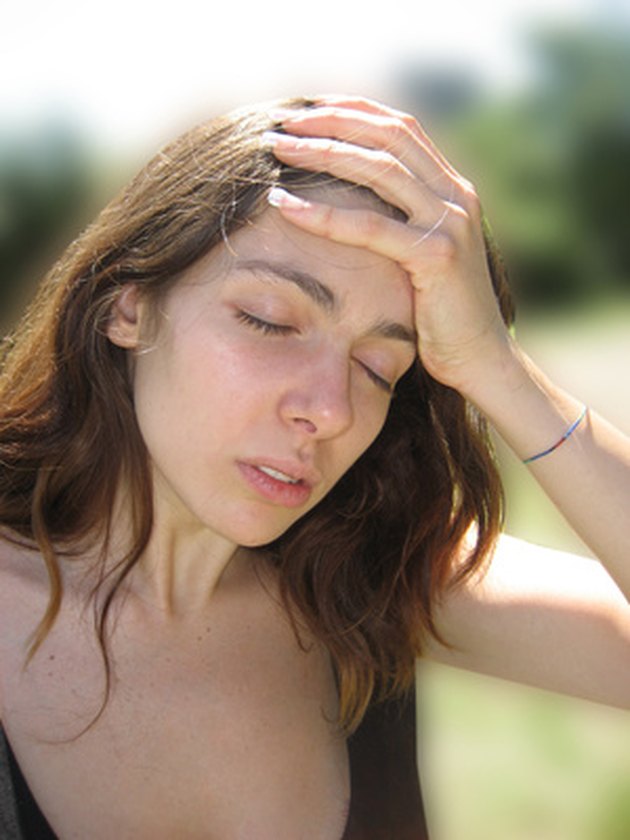 Pain is an issue after TKR surgery, and it can make it difficult for a patient to work on range of motion exercises. Pain can be managed nicely with pain medication taken as scheduled, especially prior to a physical therapy session. If current medications are not adequately controlling pain, the surgeon should be contacted for a possible alternative. Treatments such as ice and microcurrent therapy can also reduce pain, stiffness and swelling.
Preoperatively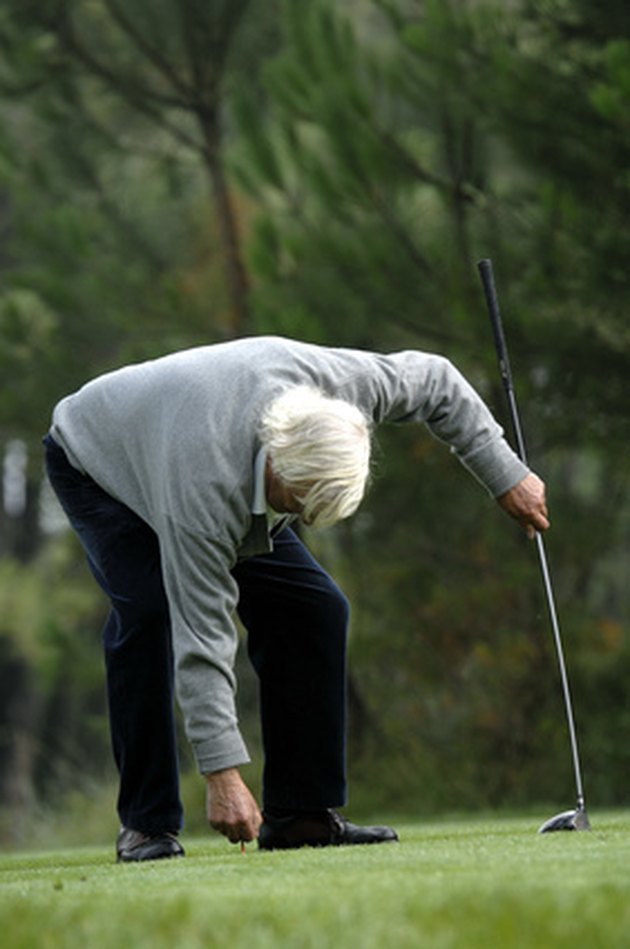 Lack of motion and stiffness prior to surgery usually results in lack of motion and stiffness after surgery. However, K.Y. Chiu, lead author of the article "Knee Flexion After Total Knee Arthroplasty" in the "Journal of Orthopaedic Surgery," felt that knee motion could be increased with an aggressive knee motion protocol with a CPM, or continuous passive motion, machine. A CPM is a device that slowly bends and straightens the knee to improve knee range of motion and prevent stiffness. The amount of time the CPM is worn is up to the surgeon.
Scar formation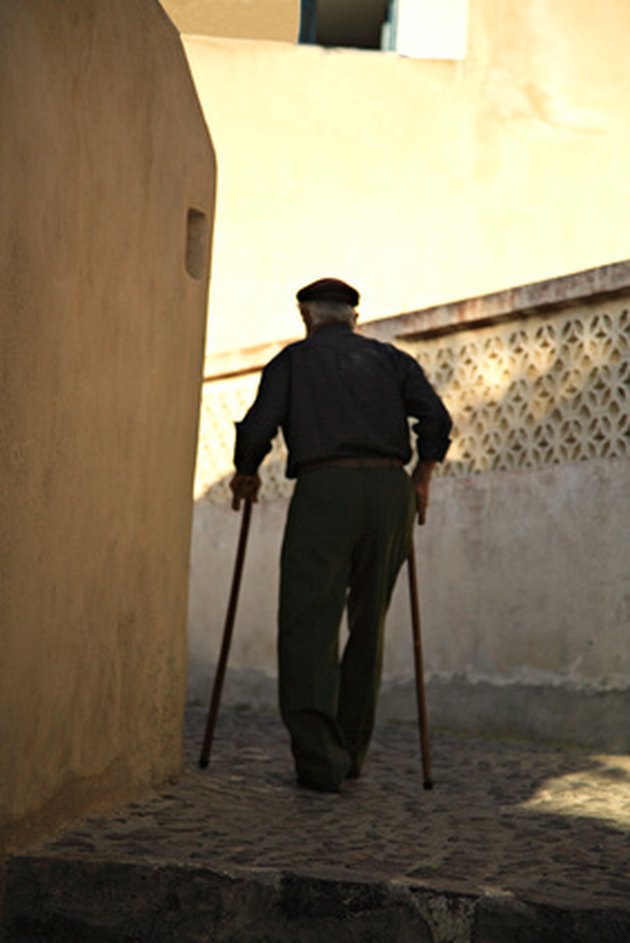 Some people develop scar tissue more than others. People who develop scar tissue quickly will have more stiffness after a TKR. Exercises, massage and a CPM machine may be beneficial to prevent excessive scar tissue formation. If the scar tissue limits the knee range of motion, manipulation of the knee would have to be performed. It is a high velocity, forceful bending of the knee under anesthesia to break scar tissue that is limiting motion. In rare cases, surgery is necessary to remove the scar tissue to regain knee motion.
Intraoperative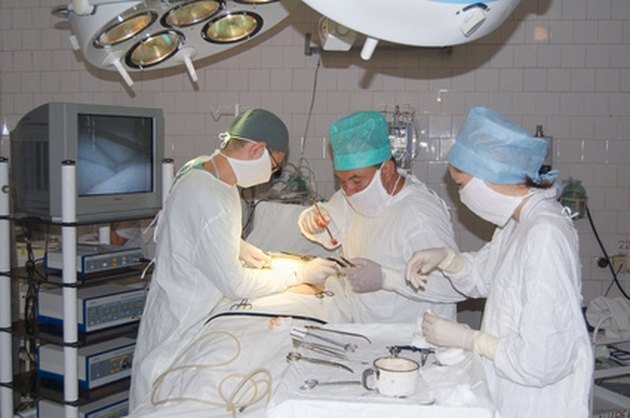 Matthew Bong, author of "Stiffness After Total Knee Arthroplasty" in "The Journal of the American Academy of Orthopaedic Surgeons," found that intraoperative risk factors for stiffness were an improperly sized or poorly aligned prosthesis. No matter how much stretching and therapy a patient has, she will never obtain the range of motion necessary with an ill-fitting prosthesis. Most likely, the patient will require a knee revision to replace it with a correctly fitting prosthesis.
Motivation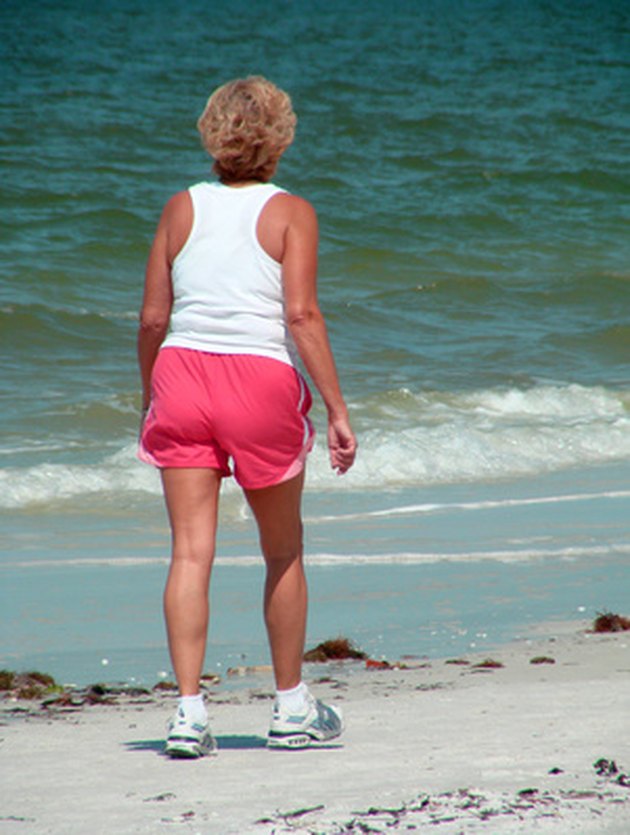 A patient must be motivated for therapy to regain range of motion. A pre-op education class may help to instruct the patient in what he can expect during physical therapy and educate him on the importance of medications and ice to manage post-op pain. A pre-op education class also gives the patient an opportunity to ask questions and to reduce anxiety levels regarding the surgery.
Physical Therapy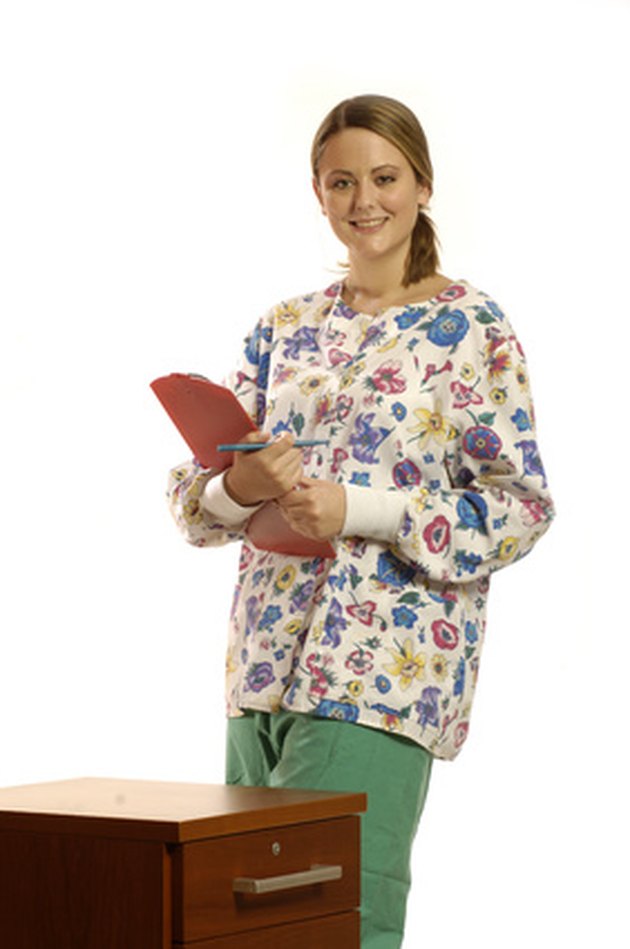 It is extremely important to have a good physical therapy program for strengthening and stretching exercises to improve knee range of motion and prevent contractures. Therapists can also use ice and microcurrent therapy to assist in reducing pain, swelling and stiffness. Early mobilization, aggressive physical therapy, modalities for pain and swelling reduction can be the key to a successful outcome after a total knee replacement.