Knee pain is a common complaint among active people. Caused by injury, overuse or medical conditions, it can have a major impact on your quality of life. To prevent knee pain, the muscles and ligaments must be strengthened to provide better support for the joint.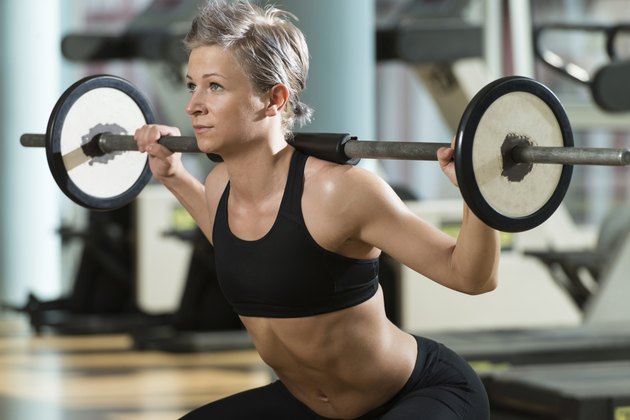 Anatomy of the Knee
Movement and support of the knee is controlled by muscles and ligaments. There are four ligaments running along the inside, on the outside and through the middle of the leg that provide stability and limit movement of the knee joint. The quadriceps and hamstring muscles provide additional support and move the joint. To strengthen the knee joint, these muscles need to be strengthened.
Strength Exercises
Squats are one of the best exercises to strengthen the quadriceps. To perform a squat, stand with your legs slightly wider than shoulder-width apart. Hinge at the hips while bending the knees until your thighs are parallel to the ground, then slowly straighten to stand. Leg curls on a seated leg curl machine will target the hamstring muscles. Sit on the machine with the pads behind your ankles. Use the hamstring and press down until knees are at a 90-degree ankle before slowly returning to the starting position.
Tips and Considerations
If you are already experiencing knee pain, avoid movements that put added stress on the knee joint. Warm up prior to training to prepare the muscles for exercise. To further relieve knee stress, maintain a healthy bodyweight.