All things being equal -- body mass, flexibility, proportionality and stride rate -- then taller people can run faster than shorter people. However, the mechanics of running depends upon more than runner height. Proportionality and flexibility impact stride length, as two individuals of the same height can have different leg lengths and varying amounts of hip flexibility. But the most significant factor influencing running speed is the force of the runner's contact with the ground upon each footstrike.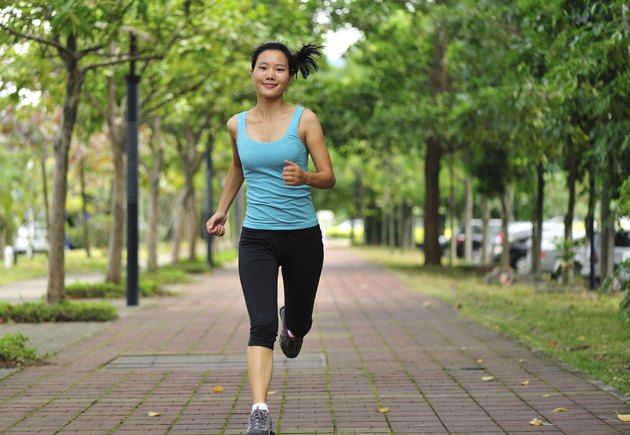 Force at Ground Contact
Stride length and stride rate are both affected by the force of your footstrike, with shorter foot-to-ground contact resulting in a faster run. But no one characteristic -- such as being tall -- can make you run fast. Footstrike impact requires strength, and stride length further depends upon flexibility in your hips, quads and hamstrings. Long legs can help, but tall people do not necessarily run faster than shorter people.