Sculpting a strong upper body won't just help you safely perform a number of basic movements, but it can also increase your self-esteem. The pushup is a simple body-weight exercise that can play a pivotal role in your mission to strengthen your body. Dedication to the exercise leads to stronger chest muscles, but several other exercises will help you get results faster.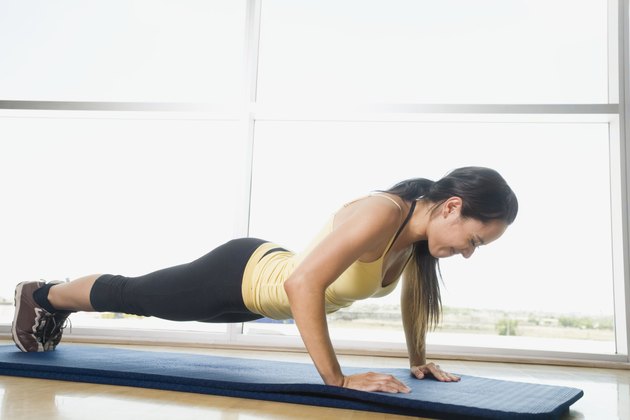 Other Exercises Are More Effective
Pushups target your pectoralis major muscles, which are the large muscles on each side of your chest. This exercise also strengthens muscles in your shoulders, core, back and legs. If you're looking for an exercise that builds your chest muscles quickly, turn to exercises other than pushups. An American Council on Exercise study reports that the barbell bench press, pec deck exercise and bent-forward crossovers with cable machine are the three best chest exercises in terms of muscle activity. Pushups are only the ninth-best such exercise.