There has been a lot of information regarding the health benefits of both honey and yogurt separately. But when you combine these two beneficial foods, what happens? These foods have benefits separately, and in combination, the two can work together for health.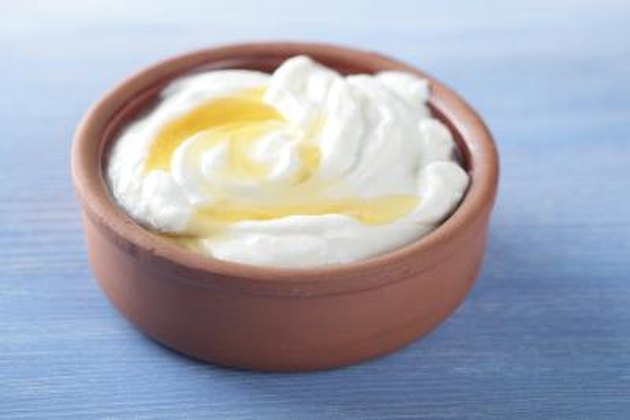 Honey: Use and Health Benefits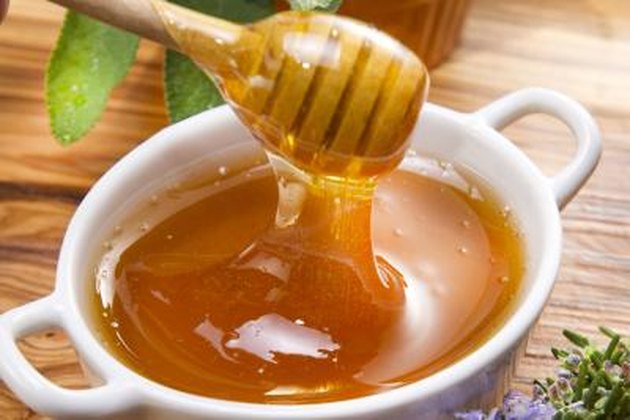 Honey has long had a variety of uses other than as a sweetener. Before antibiotics were discovered, honey's antibacterial properties were used topically to treat cuts and burns, according to the Benefits of Honey website. It has also been used as a cough suppressant and as a facial mask. Dating back to the early Olympics, honey has been a top food of choice for a pre workout or pre race snack. However, mothers know it is dangerous to give their children under the age of 1 honey for fear of botulism. Consisting mainly of sugar, honey does contain a small amount of protein along with small amounts of folate, vitamin C and other essential vitamins. However, the main nutrient value of honey comes from the minerals it contains. According to the nutrition data available for honey, just one ounce contains almost 14 percent of your daily recommendation of manganese and 8 percent of iron, based on a 2,000 calorie daily diet. These are some of the essential minerals your body needs to ward off disease and to function properly.
Yogurt: Use and Health Benefits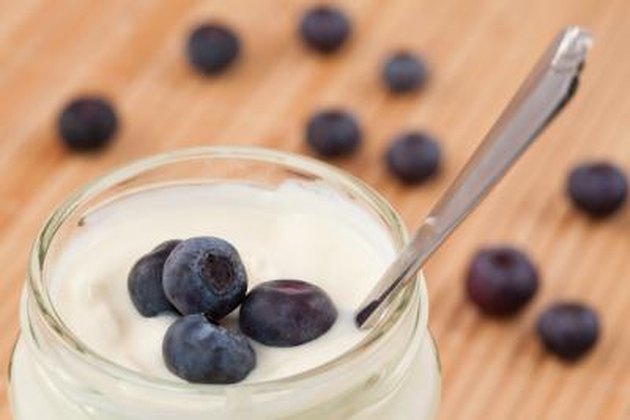 Yogurt has long been known to improve digestion, says the "American Journal of Clinical Nutrition." Many studies regarding the benefits to the gastrointestinal system in relation to yogurt consumption have been performed on both animals and humans. Some studies have shown positive effects of yogurt on certain gastrointestinal problems such as colon cancer, constipation and inflammatory bowel disease.
Benefits of Combining Honey and Yogurt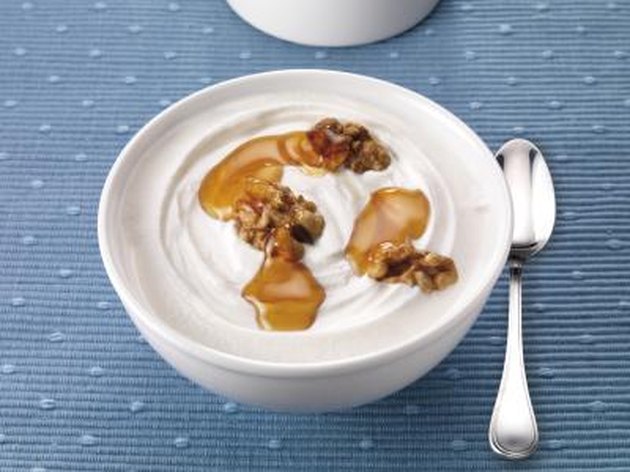 There is no question that both honey and yogurt alone offer a variety of health benefits, but what about the combination of the two? In combination, their nutritive value and other benefits can be increased. The high glucose content from honey in conjunction with a protein source is an optimal choice even today for endurance, weight training and muscle recovery. Yogurt and honey as a nutritive snack in moderation can also be a low calorie, nutrient-dense food providing an ideal balance of carbohydrates and protein. In mixing the nutritive content of honey with the amino acids in yogurt, you will aid your body in achieving ideal digestion. This will in turn help all of the systems of your body work together for optimal health.