Protein is necessary in a baby's diet because it supports the health of cells, tissues and organs as a baby grows, according to AskDr.Sears.com. Some sources of protein are considered complete while others should be combined with foods that also contain protein. For example, pasta is not considered a complete protein, but combined with peas or beans, the mixture of the two becomes one. Many complete sources of protein are baby-friendly foods that can be incorporated into her diet when she is old enough.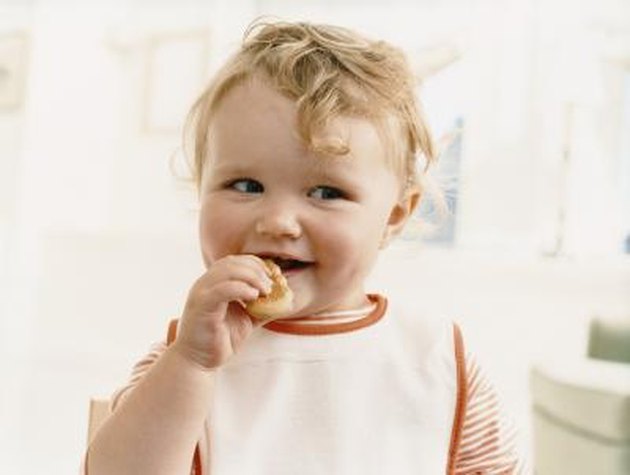 Eggs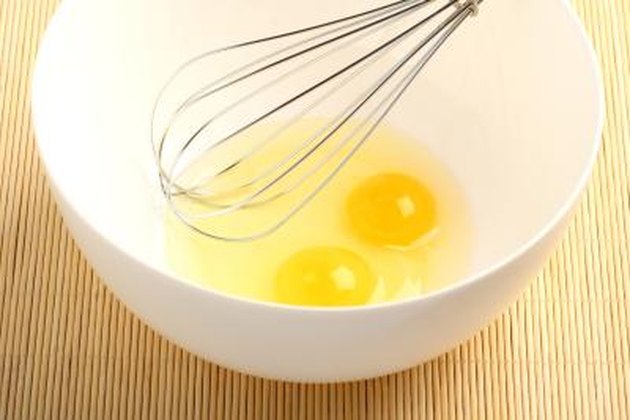 Eggs are considered a complete protein, and egg yolks can be mashed and given to a baby as part of a healthy diet. Egg whites should be avoided until after the first birthday, says Children's Healthcare of Atlanta. If egg allergies are present in the family, care should be taken if introducing eggs by carefully watching for any symptoms of an allergy. Egg yolks mixed into rice or pasta or served with toast provide an easy snack or main course.
Chicken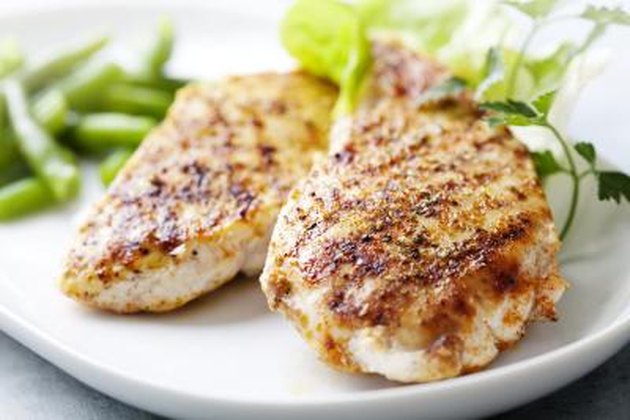 Chicken has a milder taste than other meats and is a good source of complete protein that a baby can eat. The chicken should be diced very small to prevent choking. Broiling, baking or grilling chicken are cooking techniques that don't add unneeded fats and calories to a baby's diet. Chicken can be tossed with chopped pasta or served plain alongside some steamed vegetables. Children's Healthcare of Atlanta recommends chicken cooked at home over the jarred variety because it does not contain any fillers.
Dairy Products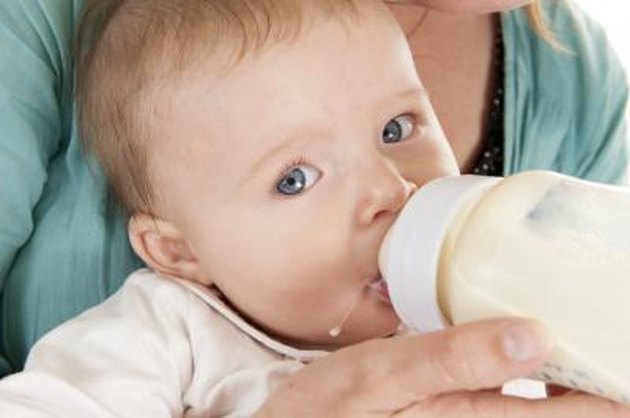 Protein is abundant in dairy foods, such as milk, yogurt and cheese. A baby should be 8 months old before cheese is introduced and dairy should be avoided altogether if an allergy is suspected. Babies under 1 year of age should still be drinking formula or breastmilk, which provides protein. After age 1 he can drink cow's milk, a good source of complete protein. Yogurt and cheese can be served as a snack or as part of a healthy meal to help meet a baby's protein requirements for the day.
Infant Cereal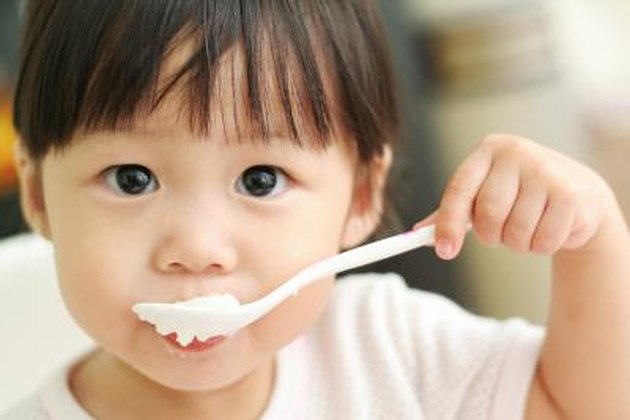 For babies too young to consume chunky solid foods, infant cereal helps meet protein needs. Bright Beginnings says to look for a high protein infant cereal. The cereal is mixed with breastmilk or formula, which helps make it a complete protein. Infant cereal is generally recommended as the first solid food and doesn't typically pose an allergy concern for most infants. Pureed baby fruits or vegetables stirred into the cereal often makes it more palatable and boosts vitamin and mineral intake.