Weight Watchers breaks down your weight-loss goal by first focusing on a 10 percent goal. According to WeightWatchers.com, losing 10 percent of your total weight reduces the risk of type 2 diabetes and lowers your cholesterol and blood pressure. When you lose 10 percent of your body weight, you will also begin to feel better about yourself. Weight Watchers has a formula to show you your recommended goal weight.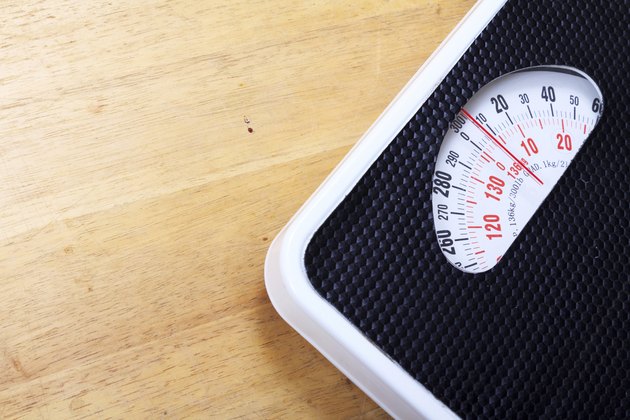 Step 1
Calculate your 10 percent weight-loss goal by multiplying your current weight by .10. Take the calculated number and subtract it from your current weight to determine your goal weight.
Step 2
Weight Watchers will calculate your ideal goal weight using a chart that takes into account the person's height, body mass index and age. Consult your doctor about whether the calculated goal weight is appropriate for you.
Step 3
Calculate your approximate goal weight by determining your frame size as 5 for thin, 6 for average or 7 for large. Determine your height and multiply the number of inches you are over 5 feet by the frame size. Add this calculation to 100 to determine your approximate goal weight. A 5-foot 8-inch person with an average frame has an approximate goal weight of 148 lbs.
Things You'll Need
Scale

Calculator

Height measuring stick
Tip
People under the height of 5 feet should subtract the calculated number from 100 instead of adding it.
Heavily muscled people may weigh more than their recommended weight-loss goal since muscle is heavier than fat.