Hand Injuries -- including a fractured finger or a strained tendon -- are common in sports such as basketball, football and volleyball, in which your hands come into contact with the ball. Due to their size and position, the pinky fingers are especially susceptible to injury. Strengthening exercises can help keep your little fingers free of injury and pain.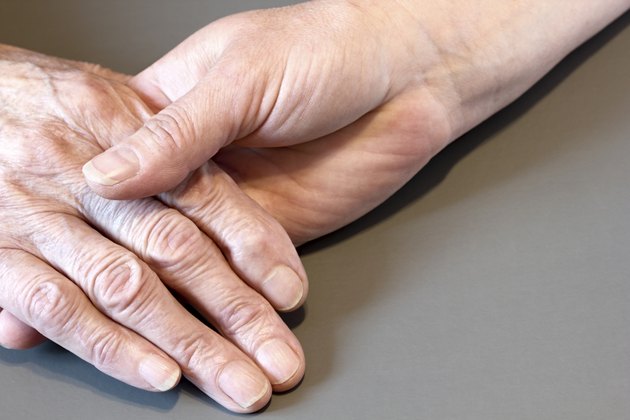 Finger Exercises
Training the little fingers with targeted exercises can help to improve their strength. The ball squeeze consists of holding a tennis ball, or something similar, in the palm of your hand and squeezing it for a count of five. Make sure the pinky finger is activated during the squeeze. Perform extensions by placing your palm on a flat surface, pressing the pinky finger into the surface as hard as possible and holding for five seconds. You may also perform traditional push-ups on your fingertips rather than your palms. Stop when your form becomes compromised due to fatigue.
Considerations
Always warm your hands before a strengthening session. Consider performing wrist curls, shaking your hands and fingers and pressing the fingers together. Perform one 10-repetition set of each exercise three times per day. Consult with your physician if pinky finger weakness or pain continues.