Tendonitis is a condition marked by swelling tendons, which are connective tissues that attach muscles to bones. Finger tendonitis is characterized by pain and swelling in the finger tendons. These tendons can become irritated from a variety of causes, including getting jammed while playing sports or overuse from activities such as typing on a computer. After you seek medical treatment, you can perform various exercises to ease the pain of finger tendonitis.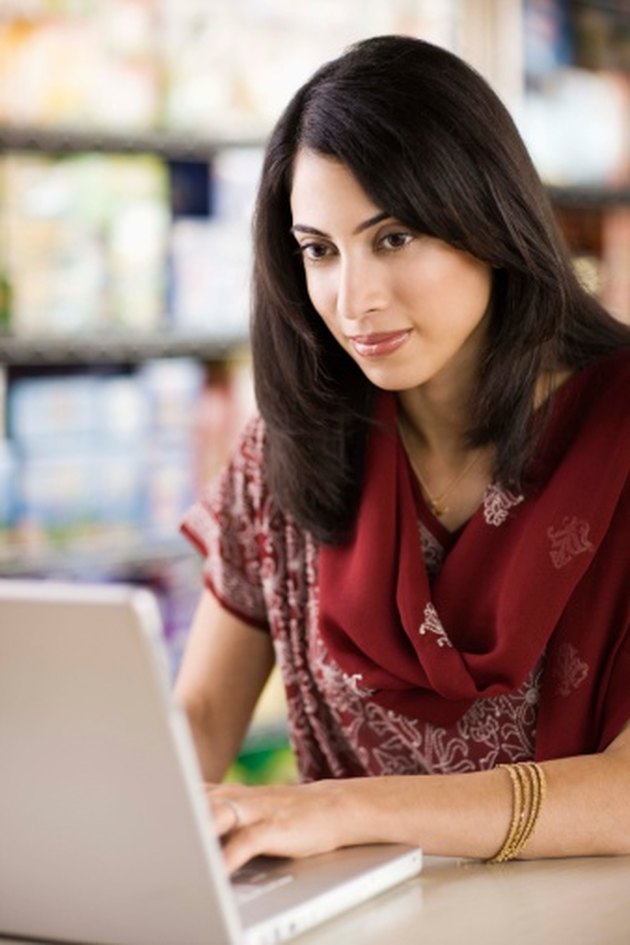 Finger Tendon Exercises
After a period of rest and treatment, light exercises can help loosen your tendons and ease some of your pain. Perform tendon gliding exercises by curling your fingers to touch the tips on the top of your palm. Then loosen your fingers slightly to bring the fingertips to touch the middle of your palms. Make a straight fist by touching your fingers to the bottom of your palm. Stretch your thumb by pulling your thumb back into a hitchhiking position, away from your palm. Move your thumb across your palm and try to touch the tip of your thumb to the bottom of your small finger. Repeat with the other hand.
Finger and Thumb Stretches
Stretching can help ease tight tendons and lessen pain. Perform finger stretches by spreading your fingers wide apart, then bringing them back together. This exercise can help reduce swelling and stretch your hand out to prevent cramps from typing or holding your hand in the same position too long.
For another hand stretch, straighten out your fingers and pull them back with the other hand. Then pull your fingers forward. Repeat on the other hand. For a thumb stretch, use one hand to pull your other thumb back into a hitchhike position. Pull from the base of the thumb and you will feel a stretch throughout your thumb muscles.
Hand Strengthening Exercises
Although finger tendonitis can be caused by overuse, imbalanced muscles can also cause pain in the hands. Some hand strengthening exercises may lessen your pain by developing underused muscles. The rubber band extension exercise works the extensors, the muscles that open the hand. To perform the exercise, loop a rubber band around all your fingers to make one large oval. Pull your fingers apart against the band, feeling the muscles work. Rest and repeat on the other hand. For another strengthening exercise, use a soft or medium putty and squeeze it in your hand for five seconds. Release and repeat with the other hand.