Serotonin and dopamine are chemicals produced in the brain -- neurotransmitters -- that improve mood and protect against mental health disorders. Serotonin, which is produced by long-term cardio exercise, decreases depression and hostility, and improves agreeable social behavior. Dopamine improves your mood and long-term memory. It stimulates highly pleasurable feelings in the brain and could contribute to what is called "runners high."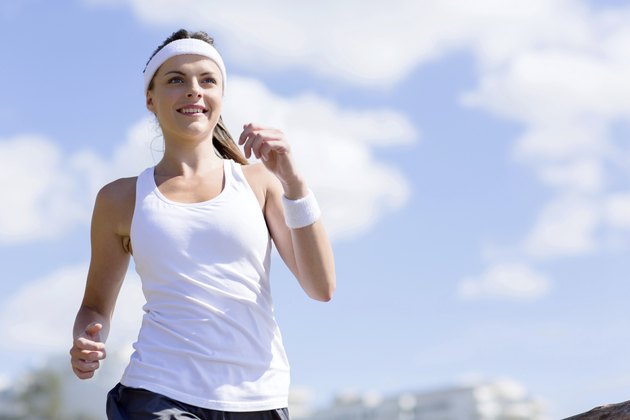 Feel-Good Hormones from Cardio
Cardio exercise produces increased serotonin levels when done to the point of physical and possibly mental fatigue, explained by J.M. Davis, et al., in an article for the "American Journal of Clinical Nutrition." Although animal studies have shown an increase in dopamine levels from intense cardio exercise, a study by Gene-Jack Wang of the Brookhaven National Laboratory using humans did not show an increase after 30 minutes of cardio exercise with a 10-minute cool down. According to David J. Linden, Ph.D., in an article for "Psychology Today," the results of animal tests suggest that humans could also experience increased dopamine release from exercise done at a higher intensity than in the Wang test.