Although many women would prefer to find herbs that would increase their libido, some people prefer to quell this physical urge. You may simply wish to know which herbs might have the side effect of reducing your sex drive. Herbs that decrease the sex drive are called anaphrodisiacs. Often, these medicinal herbs are taken for various other reasons, and decreased libido is simply an unwanted effect. Understanding which herbs might suppress sex drive will help you in selecting an herb and dealing with these effects. While herbal remedies have been used for centuries, they aren't considered a medical cure. Always talk to a doctor before taking herbs for any reason.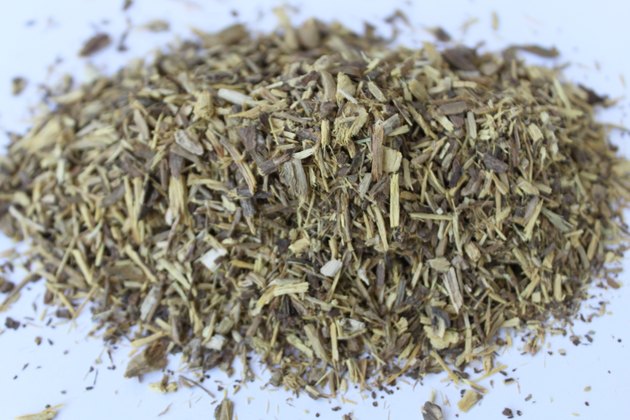 Carissa Carandas L.
Carissa Carandas L., also known as Bengal currant, is an herb derived from a plant of the apocynaceae family, reports the Indian Medicinal Plants Growers' Consortium. This herb is commonly used to address liver dysfunction, diarrhea, anorexia, scabies and pruritis and earaches. It also acts as an anaphrodesiac, reports the Indian Medicinal Plants Growers' Consortium.
Chaste Tree
Chaste tree, also called Vitex agnus-castus, is one of the more common anaphrodisac herbs, reports Academic Dictionaries and Encyclopedias. The tree from which the herb is derived is indigenous to the woodlands and dry areas of Europe and western Asia, according to Floridata. As an herbal remedy, Chaste tree is used to stabilize hormones in both men and women, according to Academic Dictionaries and Encyclopedias.
Nymphea Odorata
Commonly known as water lily, Nymphea odorata is used for a variety of herbal medicinal properties, reports Crescent Bloom.com. It is used as an astringent, antiseptic, and remedy for irritable bowels. It is also considered a sedative and an anaphrodisiac, reports CrescentBloom.com. If you are considering taking an herbal extract of nymphea odorata, discuss its effects with your doctor.
Licorice Root
The roots of the licorice plant, known scientifically as Glycyrrhiza glabra, is another herb that may decrease sex drive. According to The University of California San Diego, licorice root contains components that may inhibit the production of testosterone, which increases sex drive in men and women. The University of California San Diego cites a study published in the "New England Journal of Medicine" which found that the ingestion of 25 grams, or less than an ounce, of licorice has a significant anaphrodisiac effect.
Is This an Emergency?
If you are experiencing serious medical symptoms, seek emergency treatment immediately.