Although the subject of bathroom behaviors is generally avoided, a quick peek in the toilet can clue you into the health of your body. Although it may seem odd, studying the shape, color and smell of stool can help you monitor your digestive health. In fact, loose and dark stools might indicate a serious infection or disease within your body.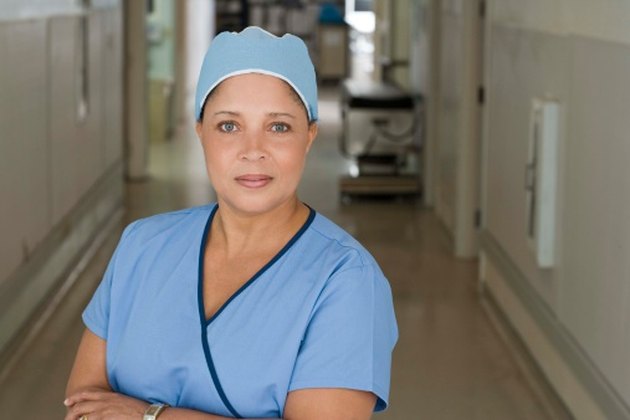 Identification
In an effort to help people understand the nuances of stool, a group of gastroenterologists in United Kingdom developed the Bristol Stool Scale. As explained by the Global Healing Center, "the chart explains the correlation between the stool's physical attributes and the length of time the stool remained in the colon." According to the chart, a normal healthy stool features a soft and smooth shape, similar to that of a sausage or snake. The MSN Health and Fitness website further explains the ideal stool shape as "like a torpedo – it should be large, soft, fluffy and easy to pass."
Infection
A variety of infections caused by bacteria, viruses or parasites can arise within the digestive tract. The most common source of infection is the ingestion of contaminated foods. As these infections make a home inside the digestive tract, the body produces toxins as it attempts to fight off the infection. These toxins trigger the release of water, which the body tries to push out of the system as quickly as possible to rid itself of the infection. The toxins generally produce the dark color, while the extra water causes the loose structure of the stool.
Serious Conditions
A wide variety of serious conditions can cause loose and dark stools. These conditions generally result in a significant amount of digested blood in the stool, which produces a dark black color and loose, tarry structure. This blood might be caused by a variety of conditions, including liver disease, ruptured blood vessels, ulcers, stomach cancer or colorectal cancer. In some cases, dark stools might also be caused by iron deficiency problems, such as anemia.
Increased Fiber
Since fiber passes through the body relatively unchanged, it helps move waste through the gastrointestinal tract for elimination. Although fiber is an important part of the diet, adding too much fiber too quickly can cause loose stools. As food moves through the digestive tract, the nutrients and fluids are removed. As a result, the final waste product contains very little liquid. However, when too much fiber is added to the diet, it pushes food and waste through the tract very quickly, not allowing for the absorption of liquid. This liquid gets excreted with the waste, creating an extremely loose stool.
Simple Causes
Occasionally, dark stools can be caused by minor problems. As explained by the U.S. National Library of Medicine, "consuming black licorice, lead, iron pills, bismuth medicines like Pepto-Bismol or blueberries can also cause black stools." After ingesting these substances, you may notice darkened stools within 48 hours. However, the substances should not cause dark stools much after this time frame.