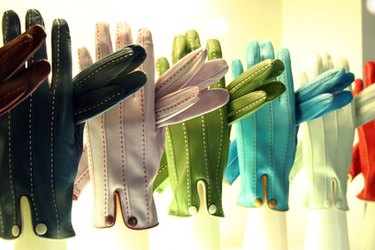 What to Look For
When searching for the best winter gloves for women, consider the overall construction, the fabric, and the stitching. The best winter gloves will have an inner lining to keep your hands warm in the coldest weather. Look for gloves that have weatherproof exteriors; even fancy materials like leather can now be waterproofed to keep your hands dry when it rains or snows. The material should be closely knit, if you are shopping for wool or cotton gloves, so as to keep the wind from getting through to your skin. Finally, the stitches along the seams should be small and evenly placed, allowing your gloves to last longer.
Common Pitfalls
Don't buy a pair of gloves with tags on the inside. These tags can irritate your skin, even if you cut them off. Instead, look for gloves that come with separate care instructions, instructions printed directly on the material, or a tag that is sewn to the glove on all four sides, leaving no loose end to irritate your hands.
While it may be tempting to purchase a cheap pair of cotton gloves from the drugstore, these gloves will likely not keep your hands warm and may fall apart after several months. Investing in a high-quality pair of gloves can keep you covered for years to come.
Where to Buy
Find the best quality winter gloves for women in department stores like Nordstrom's and Boston Store. You can try on the gloves, making sure that they fit properly, and see in person how warm they are and how snugly the linings fit. In addition, you will be able to see several different pairs at once in person, trying them on with your winter coat to see which one matches best.
Cost
While a thin cotton pair of gloves may cost less than $5, expect to pay more for the best women's winter gloves. A high-quality pair of gloves will cost you between $20 and $50, though you can expect to pay more for extra features like a fur lining or cashmere exteriors or linings. Extra-long gloves that cover part of your forearm can be a good solution for cold climates, but the extra material may cost you $20 to $30 more.