You will see a StairMaster in about every gym. Though they are typically placed next to every other cardio machine, they are much more efficient. A StairMaster will fit the bill whether you are pressed for time or looking for something to crank up your fitness routine.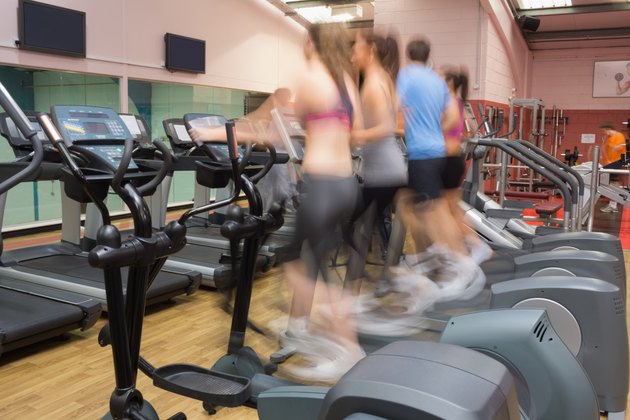 Cardiovascular Exercise for Weight loss
Cardiovascular exercise is the key component to weight loss due to the caloric burn. To lose weight you need to have a caloric deficit, which means you are burning more calories than you are taking in. This is what causes weight loss, and the StairMaster is a good option for cardio because you are repeatedly lifting your bodyweight. A 30-minute workout on the StairMaster can burn on average 150 to 250 calories depending on your weight and effort. You can easily increase the intensity of your workout by altering the speed and resistance of your steps.
Sculpting and Toning
Consistent cardiovascular workouts on the StairMaster will help sculpt and tone the lower body. Regular cardiovascular workouts not only help you lose weight, but also assist in decreasing your overall body fat. As your body fat decreases, the shape of your muscles becomes more apparent. The quadriceps, calves, hamstrings and glutes are challenged during the entire workout. The repeated functional movement means sculpting every step of the way.