Ulcerative colitis, an inflammatory bowel disease, occurs when the digestive tract becomes inflamed, according to MedlinePlus. Symptoms generally consist of abdominal pain and diarrhea. This condition usually affects only the innermost lining of your large intestine and rectum. Ulcerative colitis can be quite debilitating and can sometimes lead to life-threatening complications. There is no cure for ulcerative colitis, but therapy, medication, a healthy diet and exercise may help control your symptoms, lengthen the time between flare-ups and encourage remission.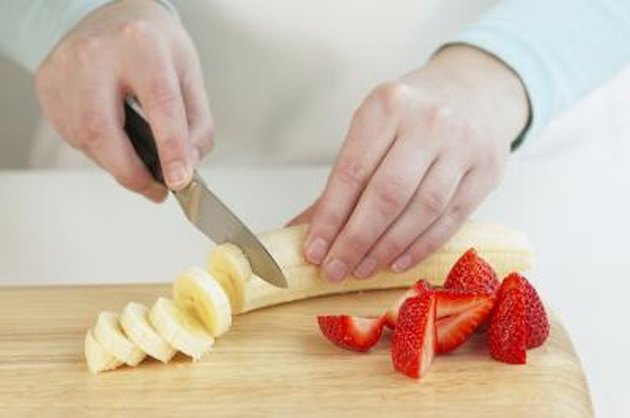 Fresh Fruits
A diet consisting of a variety of fresh fruits can be beneficial if you suffer from ulcerative colitis, according to the University of Maryland Medical Center website. Fresh fruits that provide limited fiber and lots of vitamins, water and nutrients can help prevent abdominal upset. Fresh fruits that are easily tolerated are avocados, bananas, cooked apples, peaches, seedless grapes and soft melons. If you have this condition, you should avoid dried fruits, berries, figs, plums, rhubarb, coconut and crab apples because they contain large amounts of fiber, which can irritate the intestines and cause diarrhea.
Soft Bland Foods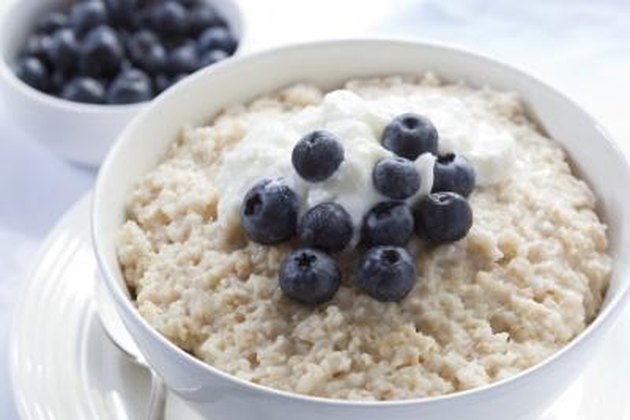 Soft bland foods are good for ulcerative colitis, according to the New York Times Health Guide website. These types of foods may help prevent some of the gastrointestinal problems commonly associated with ulcerative colitis. Soft bland foods that are good for this condition are oatmeal, puffed rice, hominy grits, cream of wheat, gelatin, boiled eggs, mashed potatoes, brown rice, noodles and canned or cooked vegetables such as asparagus, carrots, mushrooms and spinach. Avoid spicy foods if you have ulcerative colitis because they can inflame the intestines and cause a stomach upset.
Plain Cultured Yogurt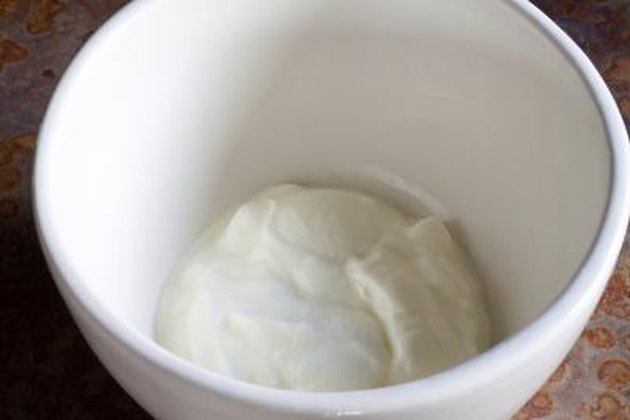 A food source that is good for ulcerative colitis is plain cultured yogurt. Plain cultured yogurt contains probiotics, which are live bacteria that are found in the human gut, according to the National Center for Complementary and Alternative Medicine. Probiotics replenish good bacteria and encourage healthy digestion. Dairy products are allowed in moderate amounts as long as they do not cause gas and diarrhea. A small quantity of milk usually does not trigger stomach upset unless you are lactose intolerant. If milk causes gastrointestinal problems, such as bloating, gas or a stomach upset, replace it with lactose-free or soy milk.
Turkey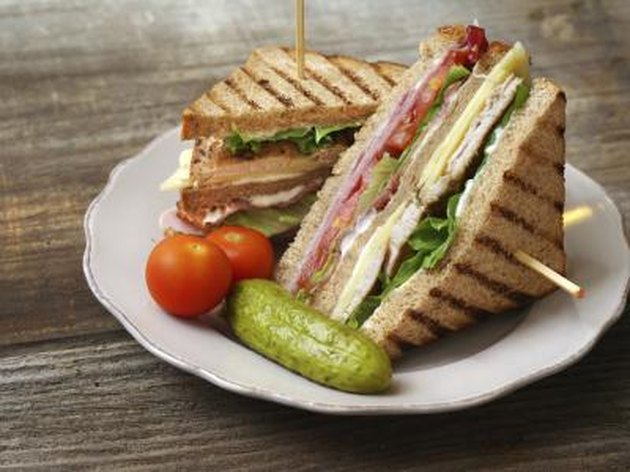 Turkey is a good food source for ulcerative colitis because it contains proteins. During an ulcerative colitis flare, the intestines become irritated and inflamed. Chronic inflammation can deplete the body and cause a protein deficiency, according to the University of Virginia Health System. Inadequate protein levels can hinder healing and result in muscle loss. Proteins help the body repair muscles, regenerate cells and strengthen the immune system. If you have ulcerative colitis, you should be able to tolerate lean protein sources such as chicken breasts, turkey, lean beef, fish and eggs.
Is This an Emergency?
If you are experiencing serious medical symptoms, seek emergency treatment immediately.