Most people probably would not take the time to classify a fruit as citrus or non-citrus unless they have gastrointestinal problems and should avoid citric acid. Popular citrus fruits include oranges, grapefruit and lemons and are known for being loaded with vitamin-C and detoxifying agents. Even though they may not be as popular as most citrus fruits, some non-citrus fruits are packed with important nutritional and health benefits as well.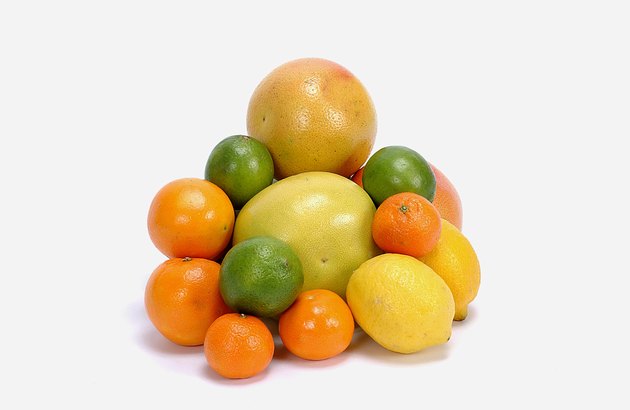 Apples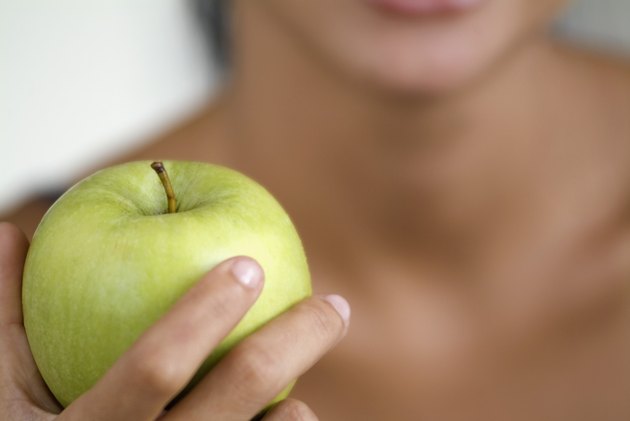 Originating from Southwest Asia, apples are a member of the rose family, containing a core of seeds, along with plums, peaches and a few other fruits. To date, there are about 7,000 different types of apples but the most popular apples are the sweet red delicious apples and the tart granny smith apples, which are best used in cooking. According to the University of Illinois Extension, apples have many health benefits that range from regulating blood sugar, lowering cholesterol and fighting various cancers with powerful antioxidants.
Pears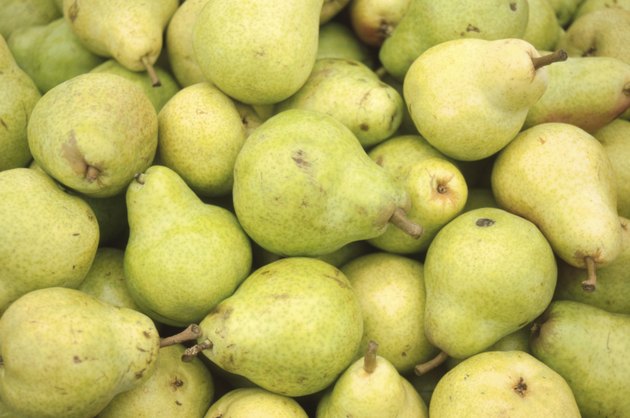 The official state fruit of Oregon, pears are one of the oldest cultivated fruits. This fruit is also a member of the rose family. Pears come in various, shapes, sizes and colors and unlike most fruit, although sweet and juicy, taste slightly grainy. Pears are thought to date back to the Stone Age; the early colonists brought them to the United States and they seemed to thrive in the Pacific Northwest. Just like apples, pears are great for fighting various forms of cancer and supplying essential antioxidants.
Watermelon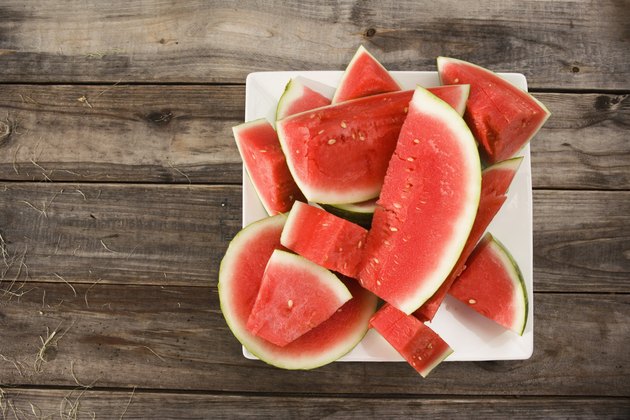 Although there is much debate over whether a watermelon is actually fruit or a vegetable, most people consider it a non-citrus, tropical fruit and a member of the cucurbitaceae family. Originally wildly grown in southern Africa, watermelons are now commercially grown year round in areas including the United States, China and Russia. Mostly oblong-shaped and growing to various sizes, these fruits are 92 percent water and are best enjoyed in the summer when they are the sweetest. Watermelon is loaded with vitamins A, B and C, which all help to fight of disease and produce energy.
Raspberries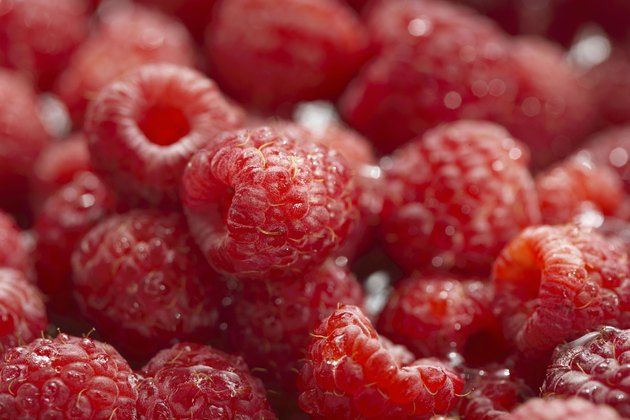 Often found frozen or processed into juice or puree, raspberries are another non-citrus fruit that share the rose family with pears and apples. It is unknown exactly when these tiny fruits were first cultivated, but they are now grown from mid-summer to fall in many countries. Raspberries can be found in different colors including black, red, purple or even white. They have a sweet taste followed by bitterness. Raspberries serve as great antioxidants and contain ellagic acid, which is a powerful cancer fighting agent. According to the University of Illinois, because raspberries have high fiber content, they can also help lower cholesterol.