If you belong to the majority of the U.S. population that doesn't get enough fiber, it's easy to remedy this issue by taking a fiber supplement. While you shouldn't view fiber supplements as an alternative to high-fiber food choices, supplements are quick and easy to consume in pill or powder form to help you add more fiber to your diet. Before taking a fiber supplement, consult with your doctor.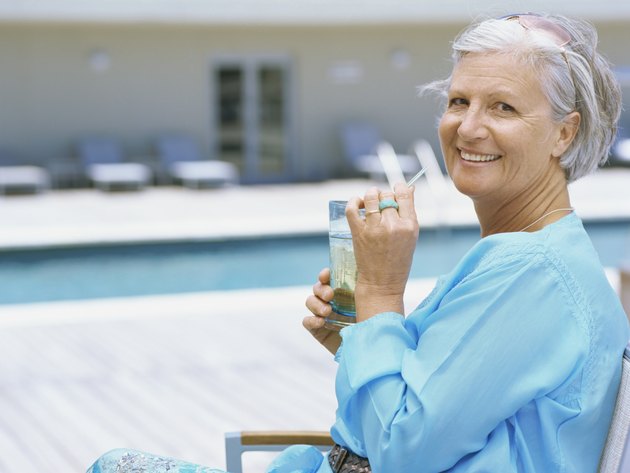 Fit Fiber Into Your Schedule
The specific time you take your fiber supplement is a matter of your preference. The key point to remember is to drink at least 8 ounces of water when you take the supplement. For this reason, you might not wish to take the fiber immediately before bed. Drink 6 to 8 ounces of water over the course of the day to prevent constipation. If you take medication, do so at least one hour before you take the fiber or between two and four hours after you take the fiber. In general, you can take your fiber supplement on a full or empty stomach, day or night.