If you're looking for a way to burn calories quickly, strengthen your muscles and burn off a little steam at the end of your day, boxing can be the answer. This workout can help you build a trim body and strengthens virtually all your muscles, all while providing you with valuable self-defense skills. Whether you're training with a heavy bag or sparring in the ring, doing so can burn hundreds of calories.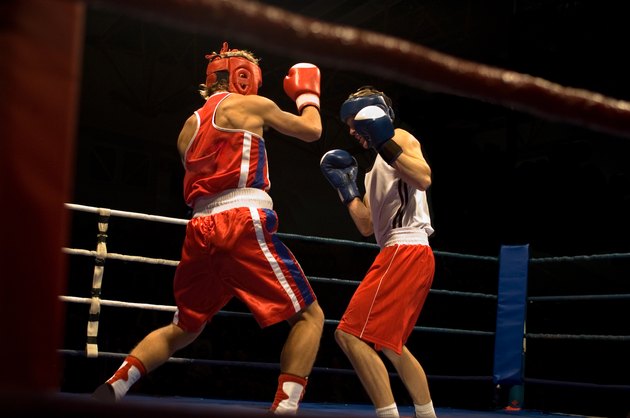 Punch Off the Pounds
A 155-pound person who spends an hour hitting the heavy bag burns about 422 calories, according to the Wisconsin Department of Health and Family Services. The same person burns about 633 calories per 60 minutes of sparring in the ring. Even if you're not hitting the heavy bag or sparring, other elements of a boxing workout -- including jumping rope, up-tempo calisthenics and shadow boxing -- elevate your heart rate and help you burn calories quickly. Harvard Health Publications reports that boxing burns calories at a slightly lower rate than martial arts.