Drinking plenty of water is a healthy way to boost your metabolism and stay well-hydrated. Your body will burn extra calories processing the water, and drinking enough can help you achieve your weight-management goals. In addition, choosing water over sugary beverages such as sweetened coffee, cola and juice can help you save hundreds of calories each day.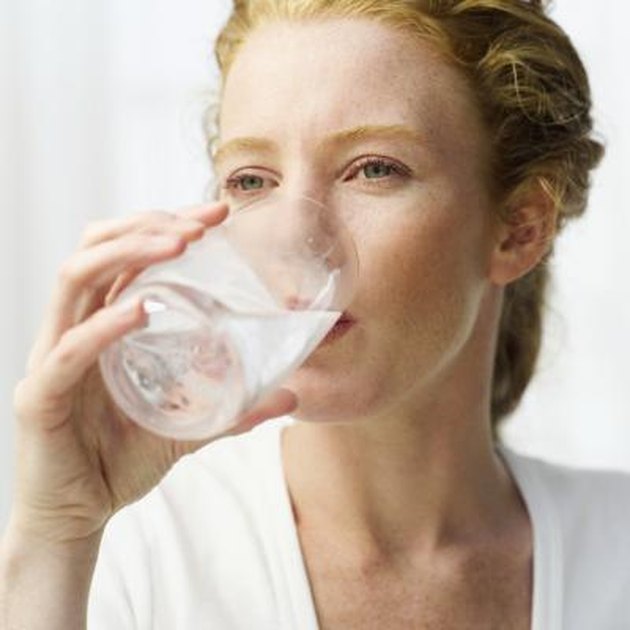 Water and Calorie Burning
In a study published in "The Journal of Clinical Endocrinology & Metabolism" in 2003, researchers monitored calorie burning after participants each drank 500 milliliters of water, which is just over 2 cups. They found that the water temporarily boosted metabolism, causing participants to burn an extra 24 calories. So drinking one 8-ounce glass of water burns about 12 calories. By drinking 2 liters of water per day, you could burn nearly 100 calories.
Recommended Water Intake
Along with promoting weight control, drinking adequate water is important for digestion and healthy cellular function -- and dehydration can make you feel tired and unfocused. The amount of water a person needs depends on body size, medical issues, exertion and even the temperature and humidity. According to the National Institutes of Health, most experts recommend adults drink six to eight glasses of water each day. Foods and other liquids in the diet also provide dietary water.