Wearing a swimsuit or low cut shirt can make you feel self-consciousness if you have saggy breasts. Several factors, including pregnancy, contribute to saggy breasts -- the ligaments that support your breasts become stretched as your breasts grow during pregnancy, reports the MSN Living website. Aging is also a factor. While preventing your breasts from sagging is nearly impossible, fortunately, there are available solutions to keep your breasts looking youthful.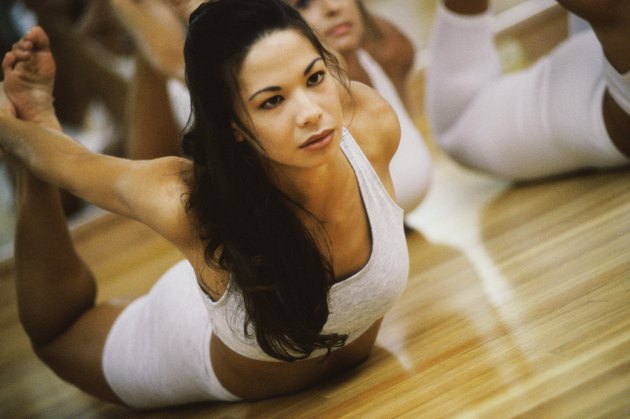 Step 1
Wear a bra that fits properly. Visit your local lingerie department to have a professional take your measurements. Try on the bra and have the salesperson check the straps and cups to make sure the bra isn't too loose or too tight. Choose a bra that best fits your support needs.
Step 2
Build your pectoral muscles to tighten and tone your chest. Perform exercises such as push-ups, chest press and chest flys for three sets of 15 repetitions. Train with moderately heavy resistance -- completing 12 repetitions should be difficult.
Step 3
Wear a sports bra when you workout. Choose a racerback bra that offers support for your shoulders and back. Exercising can cause your bra straps to dig into your brachial plexus, the nerve group that runs down the arm and may cause numbness in the little finger, reports to "Discover Magazine."
Step 4
Exfoliate your skin daily to remove dead skin cells and improve the skin's elasticity. Massage wet skin with a body scrub, loofah or exfoliation glove.
Step 5
Apply a skin-firming cream or lotion. Choose lotions that contain herbal extracts like soy protein to encourage collagen production and keep skin tight and supple.