Nutrition labels list the volume of carbohydrates, fat, and protein in a food, rather than the calories derived from these nutrients. In order to ascertain how many calories come from carbohydrates, you need to know the calories per gram of carbs.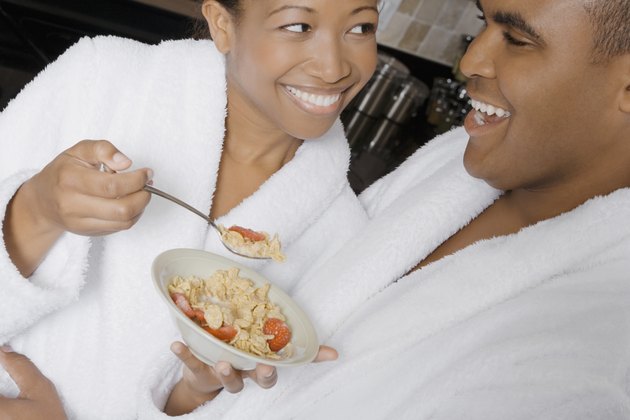 Calories
Energy stored in foods is measured in calories. Each food contains a different amount of energy. All calories supply your body with the same amount of energy, regardless of the type of food from which they come. For example, fat calories have the same amount of energy as protein calories.
Carbohydrates
Carbohydrates are macronutrients that contain sugars. Potatoes, rice, sugar, syrup, honey, fruit, vegetables, whole grains, nuts, seeds and legumes all contain carbohydrates. Carbohydrates are the first source of energy your body uses for its energy supply.
Calories in Carbs
Each gram of carbohydrates contains 4 calories. If a food label lists the food as having 10 g of carbohydrates, then it contains 40 calories from carbohydrates.