Originally from New Zealand, Gala apples are also grown extensively in the United States. They are generally sweet, firm and crisp -- and good for baking or fresh eating. Small to medium in size, gala apples, like all apples, are low in calories and rich in dietary fiber and vitamin C.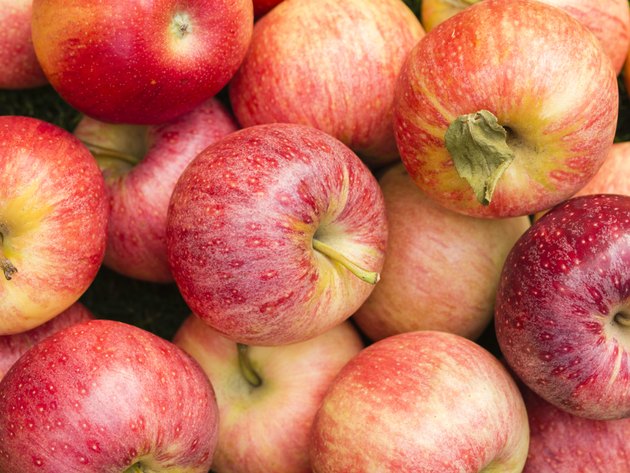 Calories and Carbs
An average medium-sized gala apple weighs 140 grams and contains 80 calories. It also has 22 grams of carbohydrates with 5 grams of fiber and 17 grams of sugar.
Vitamins and Minerals
One medium-sized Gala apple provides 195 milligrams of potassium. It also provides as 2 percent of the daily value for vitamin A, calcium and iron, as well as 20 percent of the DV for vitamin C, based on a 2,000-calorie diet.
Other Nutrients
Gala apples provide no fat, sodium or protein.