Brown sugar, or white sugar combined with molasses, comes in light and dark varieties. It adds flavor and calories to a variety of dessert recipes and can serve as a sweet accompaniment to coffee or tea.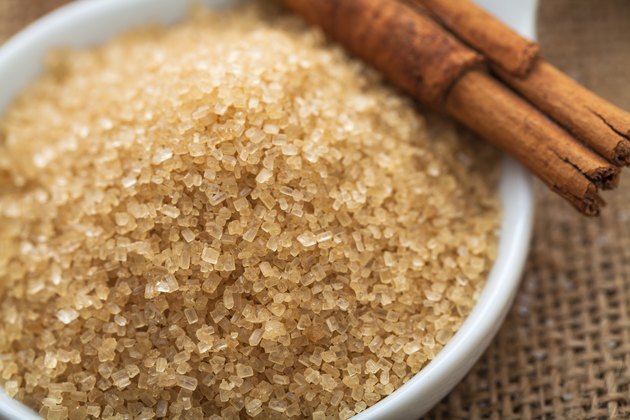 Calories
A 1-tbsp. serving of brown sugar contains 52 calories, according to the U.S. Department of Agriculture National Nutrient Database. Based on the USDA-recommended diet of 2,000 calories per day, this accounts for 2.6 percent of the calories you should consume in a day.
Nutrients
A 1-tbsp. serving of brown sugar does not offer much in the way of nutritional value, according to the National Nutrient Database. This portion of brown sugar provides 11 mg of calcium, 1 mg of phosphorus, 1 mg of magnesium, 18 mg of potassium and trace amounts of iron, copper, selenium, niacin, pantothenic acid and vitamin B6.
Considerations
Many of calories in brown sugar come from sucrose, a sugar. The National Nutrient Database indicates that a 1-tbsp. serving of brown sugar contains 13.05 mg. An article on the Women Fitness website warns that a diet high in sugars, like sucrose, can cause rapid weight gain.