There is nothing quite as indulgent as sipping a steaming hot beverage in a cafe with friends. If you are trying to take care of your health, however, drinking these at a cafe can be quite overwhelming. A small chai tea latte isn't a bad option in terms of caloric count, but you'll probably want to skip the whipped cream. If you make a latte at home, use unsweetened soy milk and sprinkle your favorite sugar substitute for a light treat.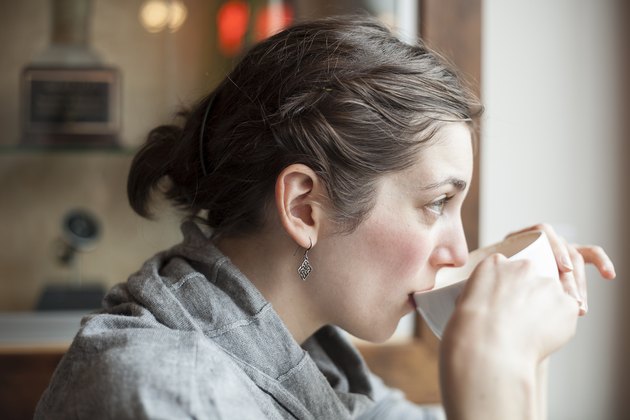 Size Matters
A small, 8-ounce soy chai tea latte typically contains a modest 120 calories. A 12- ounce latte has 180 calories, while a 16-ounce drink has 240. A large latte -- 20 ounces -- can have as many calories as your whole breakfast at 310 calories per serving. An iced chai tea latte generally has the same number of calories as a hot chai tea latte. Keep in mind that calorie counts can vary from restaurant to restaurant. Ask the manager for nutrition information for the menu.
Homemade Treat
To keep the calories down, you can make your soy chai tea latte at home, using 8 ounces of unsweetened soymilk, which has only 80 calories. Heat your soymilk in the microwave or on the stovetop. Steep a chai tea bag, which has zero calories, for a few minutes in the warm milk. Flavor your tea with a zero-calorie sweetener such as stevia or sucralose.