As a rule, alcohol contains 7 calories per gram. Therefore, the number of calories in your favorite vodka brand depends on the amount of alcohol it contains. Smirnoff Vodka makes varieties of vodka that range from 40 to 50 percent alcohol by volume, or ABV. When you make a cocktail with Smirnoff, the number of calories will depend on the size of the pour and the mixers you choose.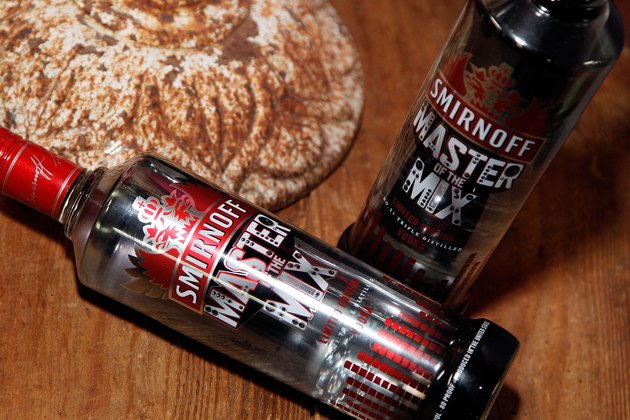 Standard Shot Calories
Smirnoff's lowest ABV vodka, the red label, is 40 percent alcohol and contains 97 calories per 1.5-ounce pour, a standard shot. The silver label, which is around 45 percent ABV, has 111 calories per shot. The highest ABV product that Smirnoff sells is the blue label, which is 50 percent alcohol. It contains 123 calories per 1.5 ounces. Smirnoff also sells a black label that has the same ABV as the red label, so it contains the same number of calories. Smirnoff also makes flavored vodka, which range in ABV and therefore range in calories as well.