A stepper is a piece of stationary cardiovascular equipment that is available in most gyms and also for purchase for home use. It mimics walking up a set of stairs, which will quickly elevate your heart rate and therefore cause you to burn a significant number of calories.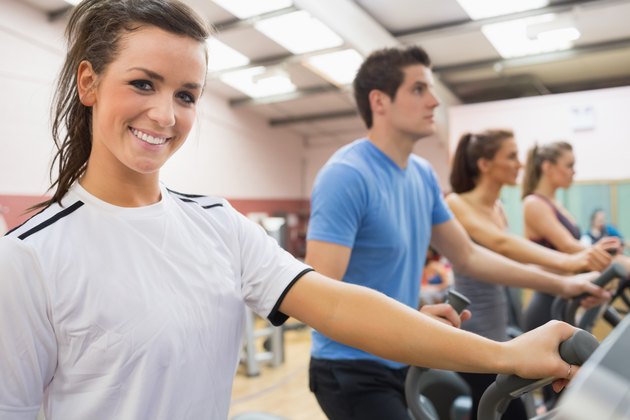 Significance
The number of calories that you burn is significant because it will make a direct impact on your weight loss success. To lose weight, you must burn more calories than you consume. The number of calories you will burn is primarily dependent on your metabolic rate, but you can increase that number by exercising regularly.
Factors
The number of calories you will burn while working out on a stepper depends on how intense you're working out and the duration of your exercise session. In addition, your current body weight makes an impact, as heavier people burn more calories than lighter people.
Estimated Calories
According to Health Status, a 150 lb person will burn about 477 calories per 60 minute workout on a stepper. You can use an online calculator to determine the number of calories you will burn depending on your body weight.