Starch is a complex carbohydrate, and sources include bread, pasta, rice and other grains. Sugars are simple carbohydrates, and they include sucrose, or table sugar; fructose, also known as fruit sugar; and lactose, which is found naturally in milk. Choosing foods without any starch or sugar can help you follow a low-carbohydrate diet.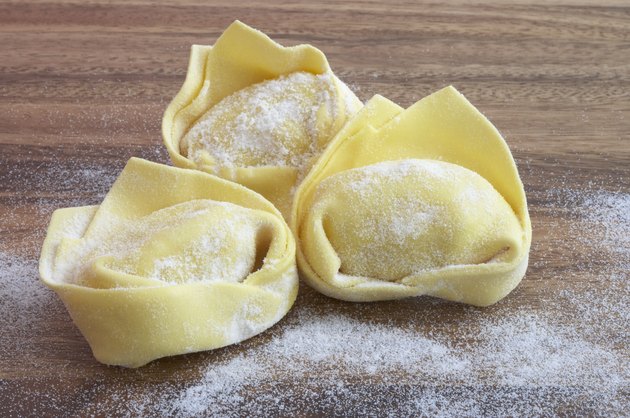 Choose Eggs Any Time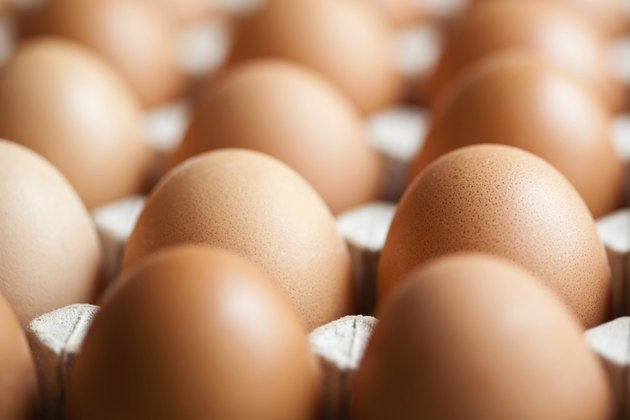 A large egg contains only 0.4 gram of total carbohydrates and almost no starch or sugar. Fat-free and cholesterol-free, egg whites and liquid egg substitutes provide protein. The entire egg, including the yolk, contains cholesterol and fat but provides a range of essential nutrients, including vitamin D, iron and vitamin A. Have egg-white omelets for breakfast, take hard-boiled eggs for lunch or make a spinach and egg bake for dinner.
Stay Lean with Lean Proteins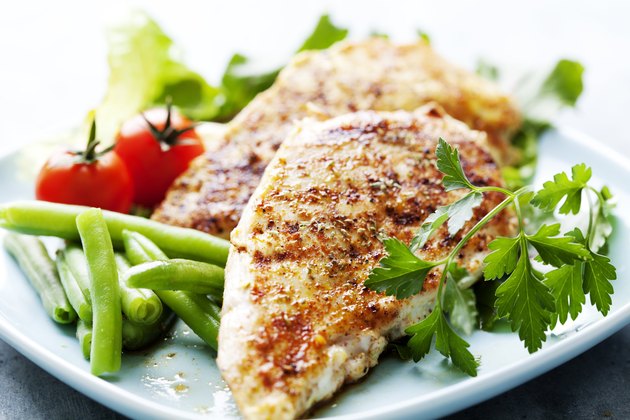 Beef, pork, chicken and turkey are sugar-free, starch-free options. Protein is a filling nutrient that delays hunger so that you tend to eat less at the next meal. Choose lean beef and pork and skinless white-meat chicken and turkey to limit your consumption of saturated fat, which raises levels of unhealthy low-density lipoprotein, or "bad" cholesterol, in your blood and can increase your risk for heart disease. Serve grilled chicken with roasted brussels sprouts or make low-carbohydrate beef soup with vegetables.
Select Cheese as a Low-Carbohydrate Dairy Option
Lactose is a natural sugar in milk, but hard cheese is a low-lactose dairy product. An ounce of cheddar cheese has less than 0.2 gram of sugars and no starch, and an ounce of mozzarella cheese has 0.8 gram of total carbohydrates and only 0.3 gram of sugars. For a low-sugar, low-starch snack, pair cheese with walnuts, almonds or pecans, or bake kale chips with grated Parmesan cheese.
Choose Fish to Support Heart Health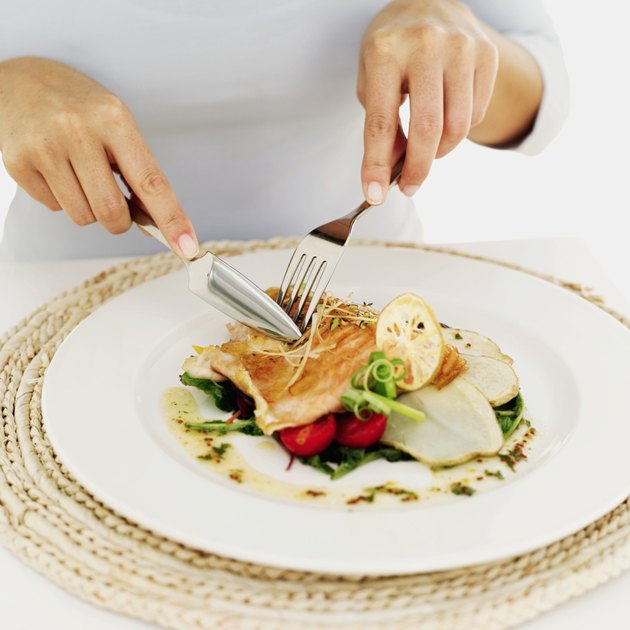 Fish are free of sugar and starch, and they provide protein, vitamin B-12 and iron, according to the University of Michigan. Seafood supplies omega-3 fatty acids that can fight chronic inflammation and lower your risk of heart disease and diabetes. Mercury is an environmental contaminant in some seafood, and shark, swordfish, king mackerel and tilefish are the types of fish with the greatest amounts of mercury. Instead, opt for species with lower levels of mercury. These include salmon, pollock, halibut, cod, herring and anchovies.
Eat Your Nonstarchy Vegetables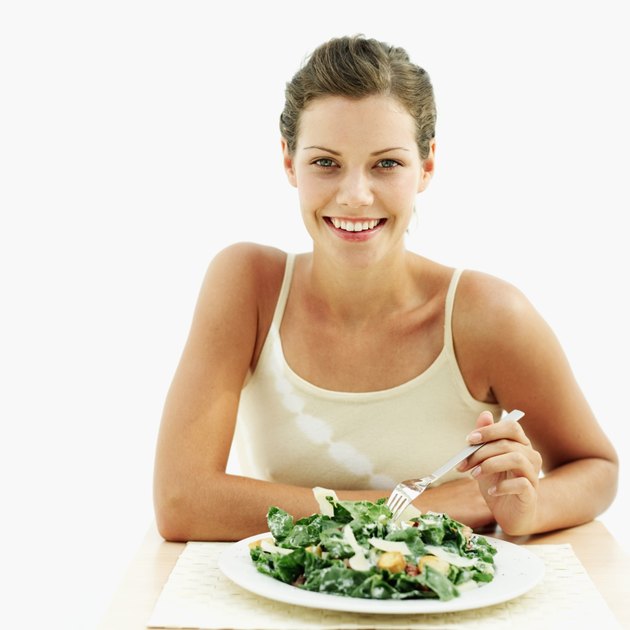 A cup of raw spinach has less than 0.5 gram total of starch and sugar. Some nonstarchy vegetables contain slightly more sugar, although the nutritional benefits of these foods outweigh any drawbacks of their sugar contents. A cup of raw broccoli has 1.5 grams of sugar and no starch, and a cup of eggplant has 2.9 grams of sugar and no starch.