Acid reflux disease, sometimes referred to as Gastroesophogeal Reflux Disease (GERD), causes people worldwide to suffer from painful symptoms of heartburn and chest discomfort. Just as many foods can aggravate the symptoms of GERD, including acidic foods, alcohol, carbonated beverages and fatty foods, others may help alleviate or prevent the symptoms. As with any medical condition, consult with your doctor or dietitian before starting a new diet regimen.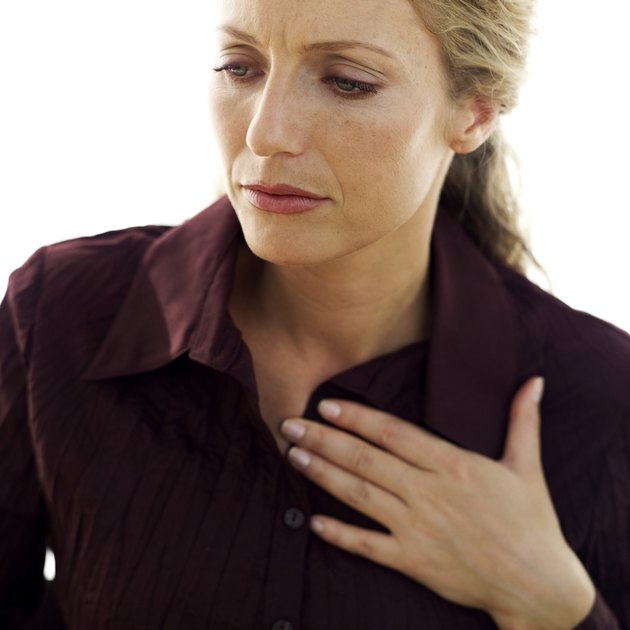 Fruits and Vegetables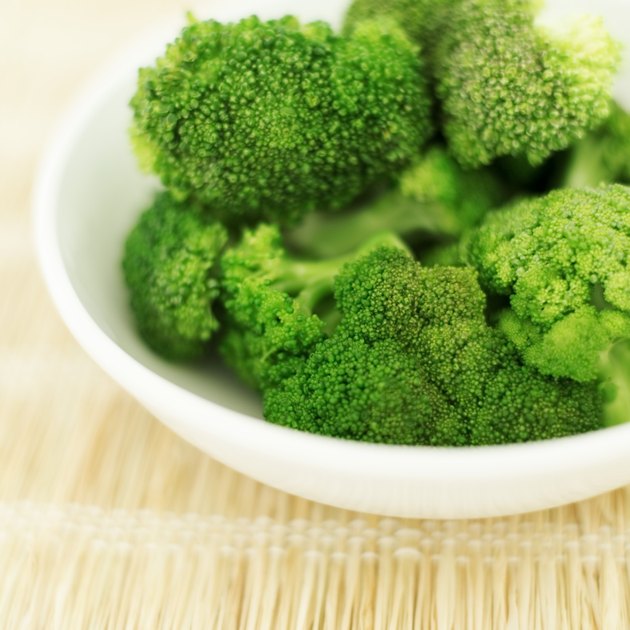 Fruits and vegetables are an excellent source of complex carbohydrates. Bananas and apples are particularly good fruit choices for people with reflux disease because they are relatively low in acid and may help aid in digestion. Carrots and green beans along with peas, broccoli and cabbage are generally considered safe vegetables for people with reflux disease. Like bananas and apples, they are low-acidic foods and tend to be digested easily without aggravating relux symptoms when cooked.
Starches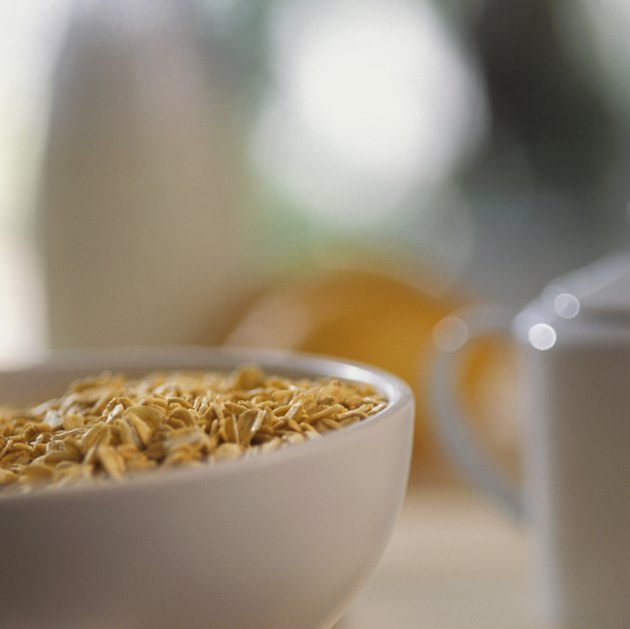 Many people with acid reflux digest rice without much difficulty, but the added fiber in brown rice adds an extra boost of nutrients. Likewise, bran cereals are high in complex carbohydrates and are generally tolerated. By using a low-fat or skim milk in your cereal an influx of symptoms often associated with high-fat foods can be avoided. Potatoes, although also considered a vegetable, are another good source of starchy carbohydrate rich in potassium. Baked or mashed, potatoes should be prepared without added fat of butter and sour cream.
Proteins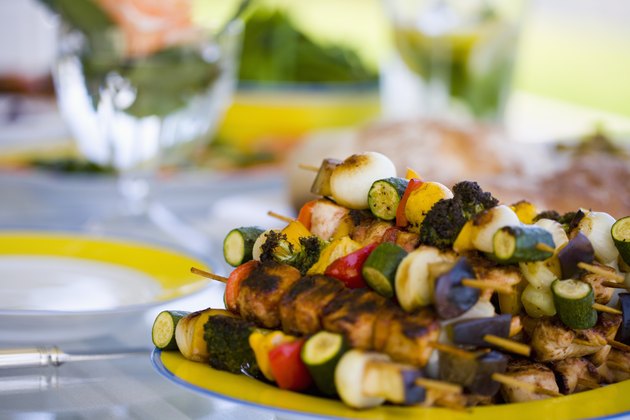 Most meats are acceptable on an anti-acid reflux diet but your tolerance to these proteins depends heavily on their preparation. Baked, broiled or steamed chicken and turkey without the skin, lean cuts of beef and pork with visible fat removed, and fish provide a healthy, low-fat way to eat meats. Frying and cooking foods with extra oils and fat may aggravate symptoms of reflux. Egg whites contain the majority of an egg's total protein and several of its nutrients, but almost all of the fat and cholesterol resides in the yolk. To avoid any intolerance caused by fat, eat the egg whites only. Lentils and beans are plant-based sources of protein that are usually tolerated when cooked well, and they provide a high-fiber, low-fat alternative to meat proteins.
Beverages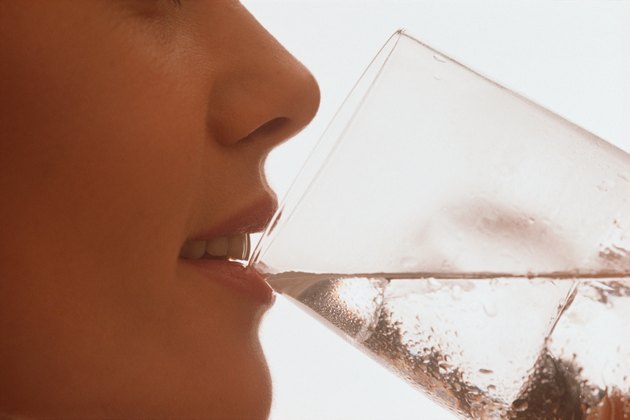 Water is usually a safe bet as it does not have the acidic properties of some juices or the carbonation of sodas. Drinking a big glass of water on an empty stomach, however may have the opposite affect and aggravate symptoms. Apple juice may also be an acceptable choice, but be cautious of drinking too many calories throughout the day.
Food Diaries
Ultimately, every person responds differently to foods. Food diaries that include the symptoms you experienced after eating the food allow you to refer back to it to monitor any trends you notice with certain foods. By logging food intake and the symptoms associated with it, you will be better able to customize a diet that works best for you.