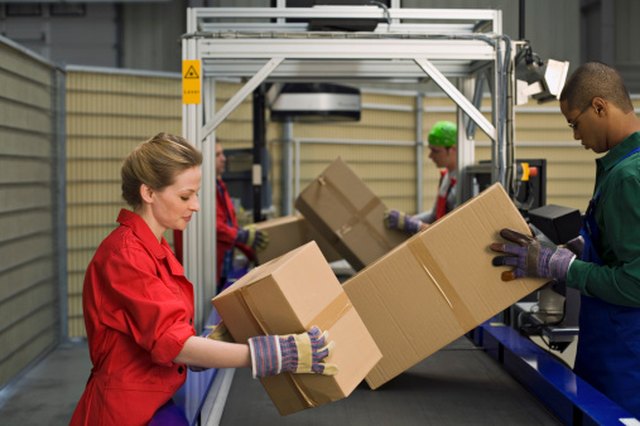 The trapezius muscle runs from the base of the head to the shoulders. Because of its location and role in moving the neck and shoulders, the trapezius muscle is prone to inflammation caused by overuse and injury from repetitive stress. Pain and weakness may accompany trapezius muscle inflammation, and symptoms may become worse with continued use following injury. Generally, inflammation that affects only the trapezius muscle develops in response to overexertion, trauma or direct injury.
Step 1
Rest the affected muscle and avoid engaging in repetitive activities that may have triggered the inflammation.
Step 2
Apply ice to the muscle for the first 48 hours to reduce blood flow to the area and ease swelling. MayoClinic.com recommends using a commercial ice pack or wrapping a bag of ice in a thin towel and resting it against the inflamed area for about 20 minutes, every few hours. Do not apply ice directly to your skin.
Step 3
Use heat to encourage healing after the initial 48 hours. A heating pad applied to your neck and shoulder area for 20 minutes every couple of hours can loosen the muscle and improve your range of motion. Gentle massage of the area may also be beneficial.
Step 4
Take an over-the-counter anti-inflammatory medication, such as naproxen or ibuprofen, to relieve pain and decrease inflammation. Muscle relaxants and stronger pain medications are available by prescription if over-the-counter medications do not help.
Step 5
Undergo a complete evaluation if your muscle inflammation is chronic or disabling, or if you suffer from other symptoms. Some medical disorders can cause inflammation of the trapezius muscle, and these must be ruled out or treated.
Step 6
Attend physical therapy sessions or engage in exercise prescribed to you by a physical therapist to strengthen your trapezius muscle, encourage complete healing and prevent future injury. Stretching and weight training can improve the strength and flexibility of your muscle, but these should only be performed under the supervision of a professional if your muscle is prone to injury.
Things You'll Need
Ice pack

Heating pad

Over-the-counter non-steroidal anti-inflammatory medication