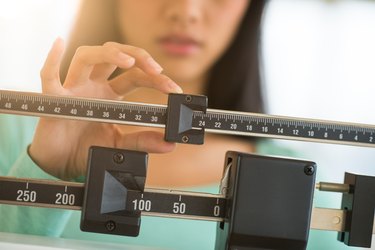 Let's face it: Counting calories is a drag. WW (formerly Weight Watchers) has lifted this load by creating a counting system that goes beyond mere calories. People enjoy the storied weight-loss plan has calculated each food's point value based on its protein, carbs, fiber and fat, so all you have to do is stick to your personal points plan.
The WW plan assigns you a personal daily points "budget" that's calculated according to your current weight, height, age, gender and weight-loss goal. Founded in 1963 and ever the innovator, WW continuously updated its program, including a shift in December 2015, when the program switched out PointsPlus for SmartPoints (the PointsPlus based point values on protein and fiber while SmartPoints considers calories, protein, saturated fat and sugar).
To further simplify weight management, the company introduced the WW Freestyle Program in 2017, which includes a list of over 200 zero-point foods. The goal is to encourage WW members to make smart choices and eat right from a long list of healthy foods. And the best part: there's no counting or tracking with zero-point foods.
Weight Watchers wants its members to embrace the SmartPoints system as an alternative to counting calories, with the goal of motivating people to choose smart foods and lose weight safely. The system encourages a reduced caloric intake but still offers plenty of nutritious foods that promote satiety.
In the past, a WW member would get an allotment of 26 points a day. If a member exceeded their daily points, they were permitted a few extra. The new SmartPoints system is different: WW members can craft a personal budget based on their own weight-loss goals, using the app or online program. It's a move that recognizes that everyone's body and food needs are different. As individuals follow the SmartPoints plan, the system inherently encourages members to choose healthier foods, as the point values are assigned based on each item's nutritional content.
WW offers various membership levels, some of which include recipes, community workshops, meetings and one-on-one coaching. This more personal approach has a built-in social aspect that might help when it comes to shedding weight. It's easier to slim down when you join forces with a friend, per the American Psychological Association.
WW's recent rebranding pivots away from straight-forward weight loss and focuses on holistic wellness, which includes an emphasis on exercise, mindfulness and positivity. These extra, wellness-centered arms of the plan untimely support the goal of losing weight. Embracing mindfulness, for example, can help you manage emotional eating and recognize satiety cues, according to a 2017 report from UCLA's Explore Integrative Medicine lab.