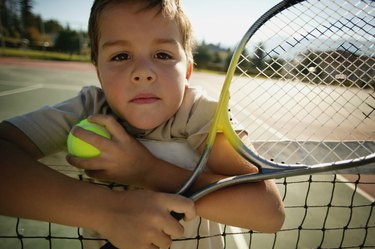 One area of financing that is virtually untapped for many nonprofits and schools that would like to expand fitness activity and wellness programs is grants. Millions of dollars are available to organizations willing to take the time and initiative to apply for money offered by grant funders. Grant funders range from national corporations to local charities and philanthropists who desire to fund programs for organizations that would like to expand or start a fitness activity or wellness program for adults or kids.
What Do You Need?
When searching for grant funders, you need to know what your organization will need before applying for any money. Some grant funders only give seed money to organizations starting a program. Others are looking to give to an established program for their expansion. It is important to know when you would like to start your program and how much will be needed. Almost all grant funders will ask for a budget proposal to accompany the grant application. This will include overhead or indirect costs, administration costs, supplies and materials and equipment needed for the fitness activity or wellness program.
Finding Funders
One of the best places to find local or national grant funders is through The Foundation Center. The Foundation Center has a directory database of over 100,000 private foundations, public charities and corporate programs that give funds for grants. You will be able to search for specific grants in fitness activity and wellness by using their database to narrow your search for funders specific to your program and area. Most local libraries will allow you access to the Foundation Center database for free. You can also subscribe to their database for a monthly or yearly fee. Also, they offer free classes to help you get started and write your grant. The National Association for Sports and Physical Education offers a database of grant funders for fitness and wellness programs.
Making Contact
Once you have found a grant funder specific for your program, follow the directions to make contact with the funder. Some grant funders request that you must write a letter of inquiry or contact by a telephone call to request permission to apply for the grant. Follow all directions carefully so that your organization will make a good impression on the grant funder.
Grant Funders
There are many national and international companies and governmental agencies who sponsor grants for fitness activity and wellness. Grants sponsored by Let's Move, Lowe's and the National Football League offer programs, equipment and information for starting a fitness and wellness program. Nike offers grants for starting or improving current programs in areas around the United States.