Slim, toned legs are desired by many, but do require some work to achieve, especially if you have excess body fat. Doing hundreds of squats and lunges isn't going to have much of a visible effect if your muscles are hidden under a layer of fat. Your approach should aim to reduce total body fat, because this is the only way to reduce excess fat in your problem areas, including your legs. By making healthy eating habits and a regular exercise routine part of your lifestyle, you can soon show off your skinny, shapely legs.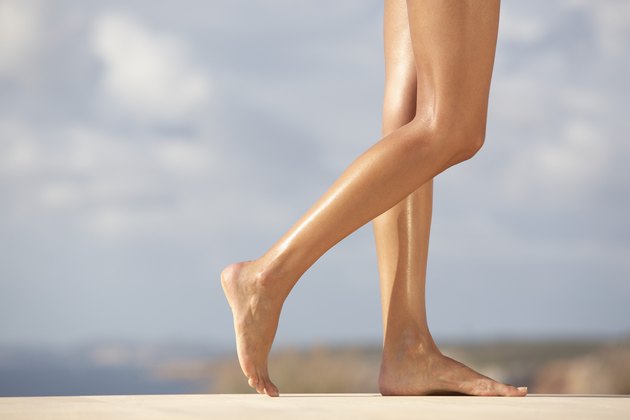 Step 1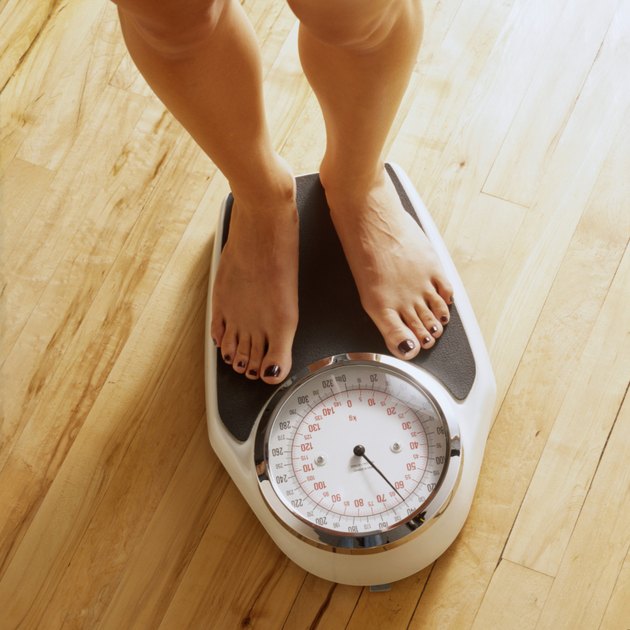 Create a caloric deficit through diet and exercise so you lose weight. Understand that 1 pound of fat has 3,500 calories. This means that you must reach a daily deficit of 500 to 1,000 calories to reduce your weight by 1 to 2 pounds per week, which is the safe and gradual weight-loss rate that's recommended by the Centers for Disease Control and Prevention.
Step 2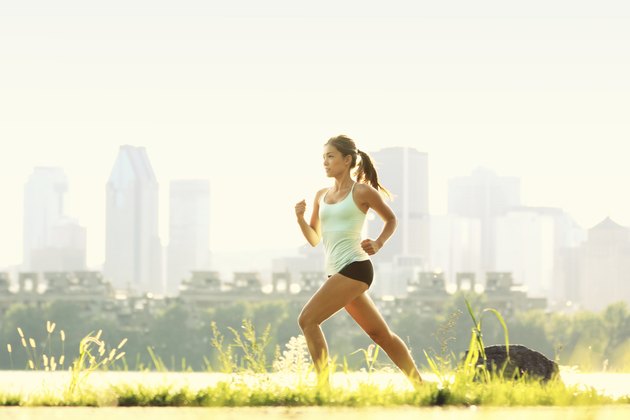 Engage in cardiovascular exercise on most days of the week for 30 to 60 minutes. This burns calories that contribute to your daily deficit. Perform leg-intense cardio that activates your lower body. For instance, go running, ride a bike, pedal on an elliptical machine or climb stairs. Your exercise intensity should be moderate, which means that you shouldn't be able to sing, but should still be able to talk.
Step 3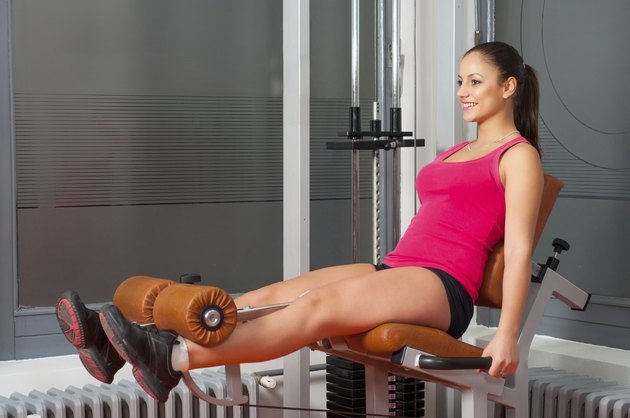 Schedule two to three, 30-minute, full-body strength-training sessions per week. According to the University of Rochester Medical Center, strength training prevents loss of muscle tissue as you lose weight, and the muscle tissue you gain increases your metabolism. Since muscle is denser than fat, your legs and entire body will appear slimmer. Work all major muscle groups, and include exercises, such as bench presses, biceps curls, overhead presses, triceps dips and bent-over rows.
Step 4
Include functional leg exercises that work multiple muscles in your strength-training routine for optimal results. Target your hamstrings, quadriceps, glutes, abductors, adductors and calves, with exercises, such as step-ups, lunges, front and back squats, dead lifts and wall squats with a stability ball. Once the excess fat in your legs reduces, these exercises will ensure that your legs will appear toned and strong.
Step 5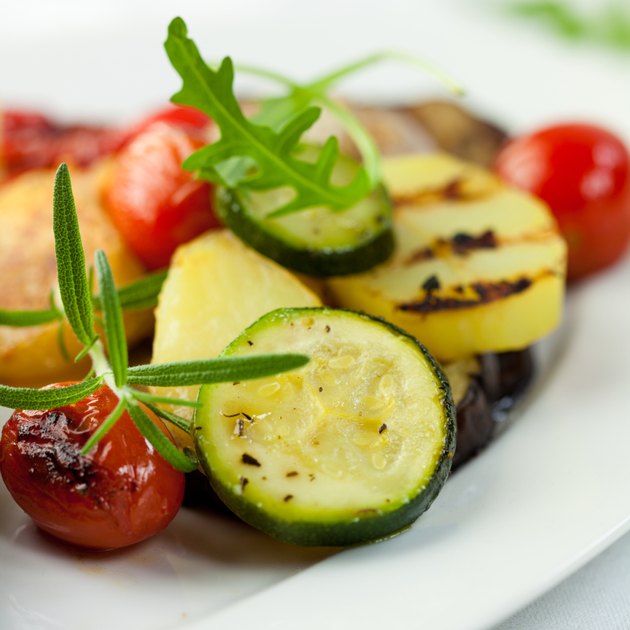 Makeover your diet so you eat fewer calories and promote weight loss. Eat smaller portions and make healthy, low-calorie food choices. For instance, eat fruits and veggies instead of chips, candy and cookies, and drink water instead of soda and alcohol. The U.S. Department of Health and Human Services suggests consuming foods that are low in salt, sugar, cholesterol and trans and saturated fats. It also recommends emphasizing vegetables, low-fat or non-fat dairy, fruits, lean protein and whole grains.
Warning
Visit your doctor before adjusting your diet or taking on a new workout routine, especially if you have an injury or medical condition, or have been inactive.