Ground flaxseed can be used to replace eggs in baked goods, to help bind loaves or to improve your diet, but you can find great alternatives at your grocery store or in your cupboards that perform the same functions. This nutrient-packed seed is prized for its omega-3 content, so if you're interested in mimicking its health benefits, opt for substitutes that also contain healthy fats. Depending on the dish you're making and the purpose of the flaxseed in the recipe, some substitutes will be a better choice than others.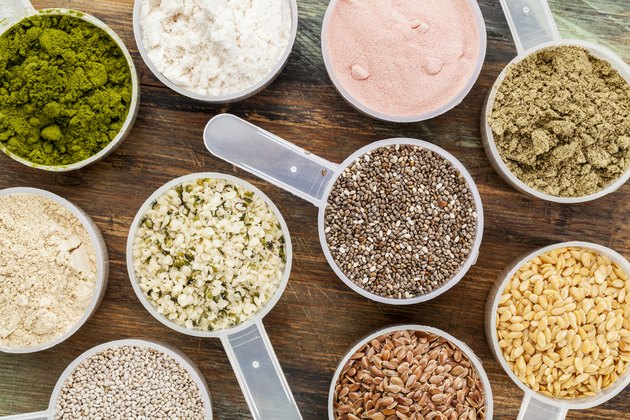 Egg Alternatives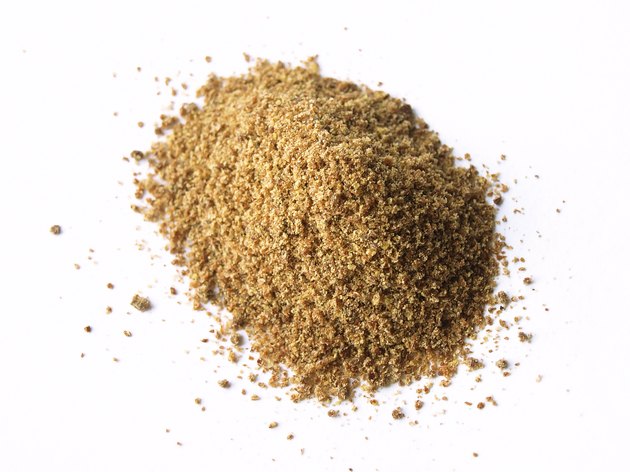 In some baked goods, particularly in vegan cuisine, ground flaxseed is used to replace eggs. In this case, try substituting each tablespoon of flaxseed in your recipe with 1/4 cup of blended silken tofu, half a blended banana, 1/3 cup of unsweetened applesauce or 3 tablespoons of pureed fruit. Any of these options will give you the same binding and leavening properties as ground flaxseed, but may leave you with a slightly different flavor. Choose the ingredient that best complements the dish you're preparing.
Chia Seeds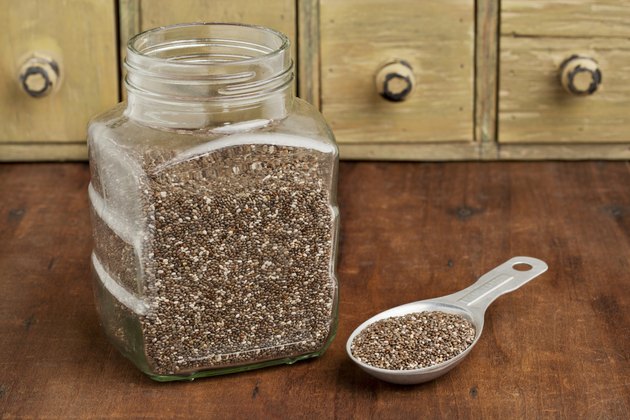 If you're looking to add a sprinkling of flaxseed to your cereal, soup or smoothie for some extra nutrition, chia seeds are up to the task. Like flaxseed, chia seeds contain omega-3 fatty acids. They're also a rich source of fiber, containing 5 grams per tablespoon. Consuming just 2 tablespoons each day will give you almost half of your recommended fiber intake of 25 grams. When ground, the two types of seed have very similar textures. As you're likely to be using only a small amount, any differences in taste will be subtle, if noticeable.
Wheat Germ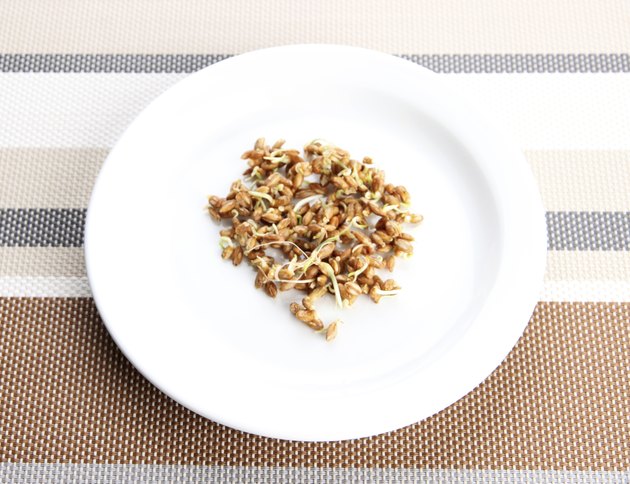 In recipes like bread, where ground flaxseed plays a starring role, wheat germ makes a good alternative. It boasts a nutty flavor similar to flaxseed and has great binding properties. You may notice that your finished product is slightly less chewy than it would normally be. Wheat germ also doesn't contain any omega-3, so it won't pack the same nutritional punch as ground flaxseed.
Hemp Meal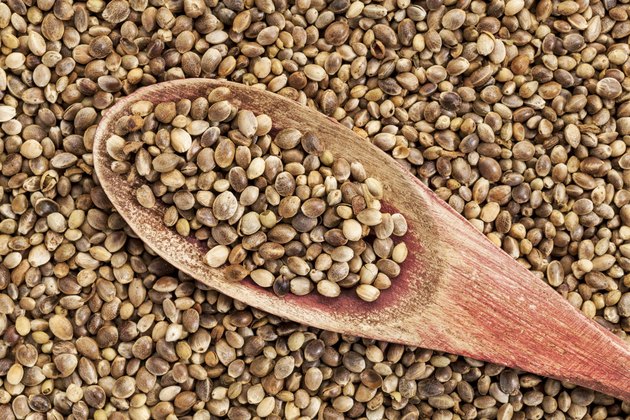 Although texturally quite different from ground flaxseed, hemp meal has a similar rich flavor and can be used as a substitute. Like chia seeds, it's best used as a nutritional addition to an existing snack or meal, for instance, sprinkled over a salad. As well as being rich in omega-3s, hemp seeds are a good source of fiber and protein, containing 1 gram and 2 1/2 grams per tablespoon, respectively. It doesn't, however, have the same binding properties as flaxseed, so it won't make a good replacement in breads or other baked goods.