Protein is an essential part of the diet because it is needed for every type of growth and repair of tissues that takes place in the body. According to the Centers for Disease Control and Prevention, normal adults need between 46 and 56 g of protein every day. When you consume too much protein, the kidneys are responsible for getting rid of excess nutrients in the body, so over consumption of protein means over working the kidneys.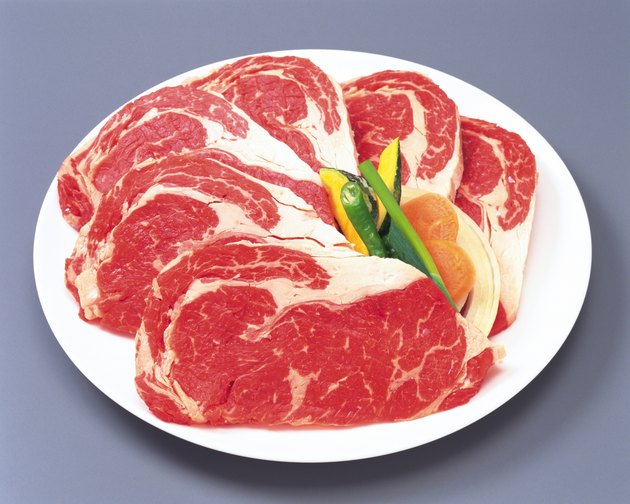 Step 1
Keep track of the amount of protein you are eating. If you have consumed or are worried that you have consumed too much protein, the first step is to be sure. Start a protein journal and keep track of the amount of protein in grams that you are consuming each day. This will give you a clear picture of your dietary habits and inform you on what the right amount of protein grams looks like in terms of serving amounts for each day.
Step 2
Help your kidneys flush out and remove excess proteins from your body by drinking plenty of extra water. The kidneys work to balance the water and sodium balance in your body, so drinking plenty of water will prompt your kidneys to filter that much more toxins and excess materials out with the excess water. Diluting the waste materials in your body will also put less strain on your kidneys while filtering them out and collecting them into the urine.
Step 3
Make a permanent commitment to change your reduced protein diet. Consuming large amounts of protein over a long period of time may cause or worsen kidney problems, according to MayoClinic.com. Waste products which are produced from protein metabolism are also a substance that your kidneys must work to get rid of.
Step 4
Focus your diet on foods which are natural and lower in protein. Eating more foods such as fruits and vegetables will help you feel full and lower your protein intake every day. Making sure you are well hydrated may also help to stop unnecessary eating when you feel hungry but are actually just thirsty.