While eating too few calories can happen on a vegan diet, this is not always the case and some people experience weight gain. The people who are most at risk for getting too few calories on a vegan diet are children, teens and in some cases, pregnant women. Vegan diets can be rich in high-fiber foods, which are generally low in calories and high in filling fiber, causing some people to feel too full, leading them to eat fewer calories.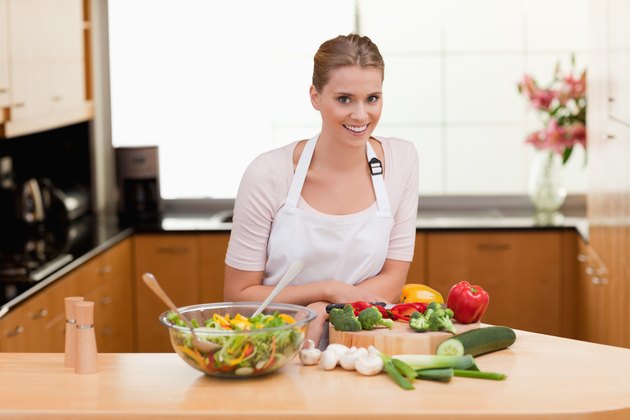 Step 1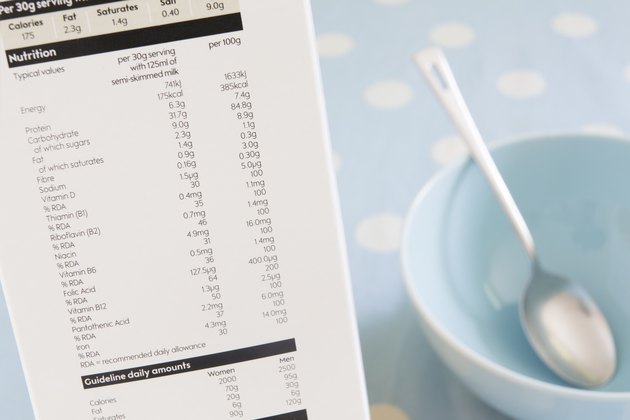 Know how many calories you need to consume each day. The amount of calories you need each day depends on your age, gender, size and activity level. Talk with a nutritionist or your doctor to learn how many calories you should consume daily. Your daily calorie needs will likely fall in the range of 1,500 calories to 2,500 calories. Use you daily calorie needs to help you make decisions about what you eat.
Step 2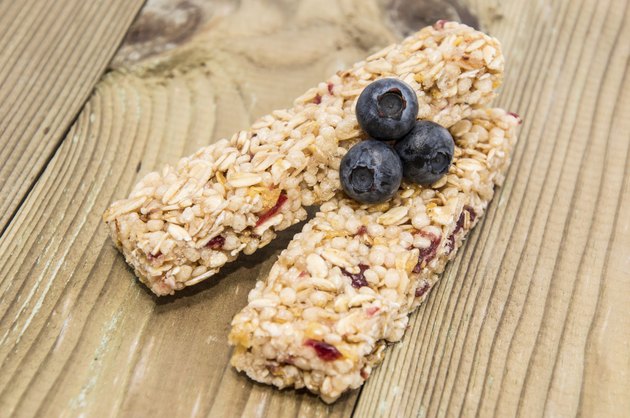 Eat every two to three hours. Eat all three meals each day and eat between 100 and 200 calorie snacks in between your meals. This will give the high-fiber foods time to digest in between meals and snacks, allowing you to eat more. Snacking in between meals can be especially important for children who have smaller stomachs.
Step 3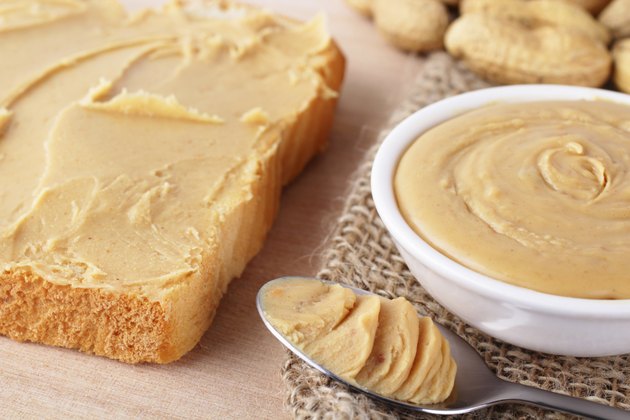 Incorporate peanut butter and nuts into your daily diet. Carry nuts with you throughout the day for constant snacking. Increase the calories of your snacks, such as crackers, bananas or apples, by spreading peanut butter on them. These foods are quality sources of plant-based protein and they are high in calories and fat. Although peanut butter and nuts do contain some fiber, it is only a small amount and will not quickly fill you up the way beans and vegetables, allowing you to eat more.
Step 4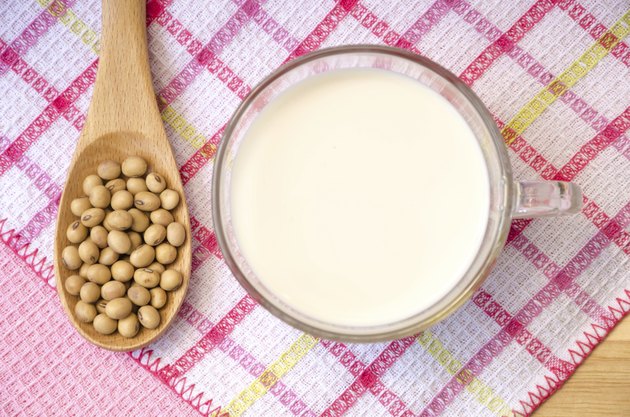 Drink your calories in the form of soy milk, 100 percent juice drinks or soy yogurt fruit smoothies. All of these beverages will add a considerable amount of calories to your diet and the soy milk and fruit juices are lower in fiber making it even easier to drink a larger portion.
Tip
High calorie junk foods and highly processed foods are not a healthy way to add calories to a vegan diet. These foods contain lots of sugar and lack nutrients. Incorporating these foods into your vegan diet may cause you to skip out on the nutritional foods, and you will miss necessary vitamins and minerals.
Warning
Vegans are at risk for developing a vitamin B-12 deficiency because the vitamin is found mainly in animal-based foods. Talk with you doctor about taking a B-12 supplement if you eat a vegan diet.